Marketing Gets Personal
Leading executives explain how technology is changing the field—and who will lead the charge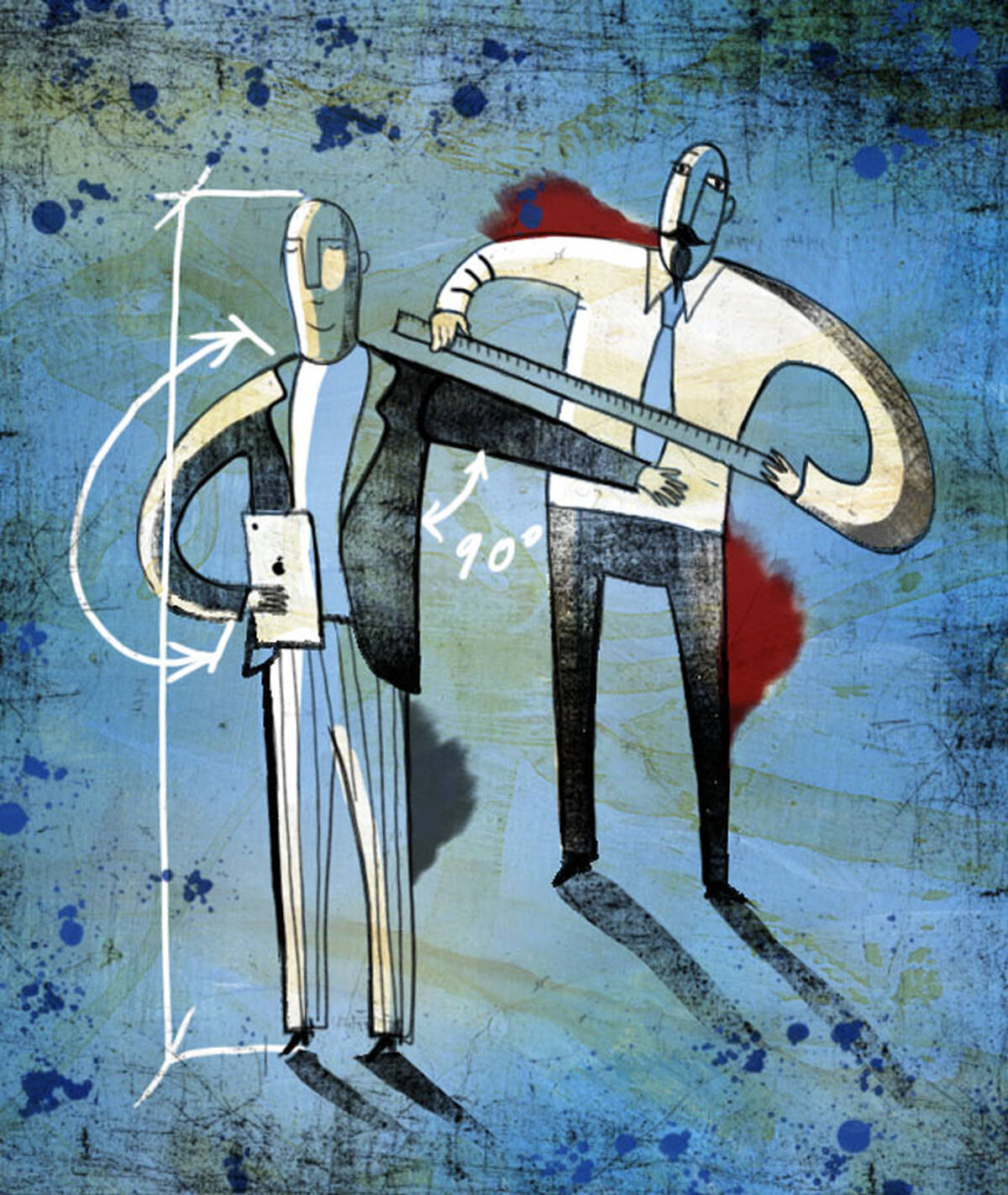 With the ubiquity of smartphone and tablet technology, stepping away from the desktop, or even snapping shut the laptop, no longer takes us out of the digital sphere. And so we feel like we are always available: to our bosses, our clients, our friends and families.
As much of a game-changer as this has been for individuals, it has also brought a huge disruption to the marketing world. Digital offers new opportunities to find, attract, and retain customers on unprecedented levels. It has also exposed the difficulties inherent in maintaining constant availability and responsiveness to customers and stakeholders. It seems individuals are not the only ones who have to be "on" all the time.
So how can this lead to deeper brand engagement for customers? And what skills will be necessary to take marketing where it needs to go? Leaders in the field, gathered at the 2014 Marketing Leadership Summit at the Kellogg School of Management, recommend realigning how marketers think about customer experience and brand relationship, as well as how executive talent can be identified to excel in the industry.
What Makes Digital So Different? That's Personal
"Digital manifests itself differently in how you can get into the day-to-day rhythm of your customers," says David Edelman, a partner and co-leader, digital marketing practice at McKinsey & Company. "You can really get into a segment of one… to define a different brand journey for each of your customers."
But creating and optimizing a system to "make personalization work" puts a premium on certain functions not traditionally associated with marketing, says Edelman.
As before, marketers must understand who their customers are and how the customers relate to the marketing. But now more than ever, they must also gauge how responsive the company can be to changes in that relationship. The goal is to react to customer data as it comes in and to respond in real time with tailored content that anticipates customers' next moves, both online and offline. This in turn requires beefing up analytics and creating rapid testing of the customer experience.
Take, for instance, the Visa transaction processing system. "Everything we do must be human-centric," says Adrian Farina, senior vice president of marketing for Visa. "We embrace data to understand our customers' passion and attachment."
"Visa has more accounts than Facebook and Google combined," Farina says. "It provides unique insights into attitudes, interests, and values." This more nuanced customer knowledge can readily be turned into responsive offers when it is enriched with client, marketing, and media data.
Let Your Customers Create
Nike's global marketing campaign for the 2014 FIFA World Cup in Brazil took a different, but equally personal, approach to customer engagement. Chief Marketing Officer Davide Grasso envisioned the campaign—crafted from the belief that Nike exists to serve athletes, and everyone who has a body is an athlete—as an opportunity to both create and serve demand around a singular event.
By combining scale and brand attachment with a 1-on-1 relationship with customers, Grasso says, Nike can encourage customers to create content for the company that can be shared globally. Nike built a platform that allowed viewers to post their own short videos in response to the action on the field—so when Tim Howard made save after spectacular save, fans had a place to share their excitement. The videos (and brand engagement) rolled in.
Look Differently for Leaders
But the newer emphasis on personalized, responsive targeting and customer-created content means that the calculus for identifying and evaluating leadership talent is changing. With the parameters of digital marketing still being defined, traditional metrics like experience in an industry or past excellence in similar positions are no longer seen as effective barometers to future performance.
Claudio Fernandez-Araoz, a senior advisor at global search firm Egon Zehnder, argues that identifying potential is a more useful tool than recognizing competencies in candidates. For his Egon Zehnder colleague Dick Patton, that potential is a balance of curiosity, insight, engagement, and determination. Marcy Shinder, chief marketing officer at Nielsen, agrees. "Engagement and insight are two outcomes," she says, "if you can hire people with curiosity and determination."
Steinway & Sons executive vice president and CMO Darren Marshall adds sensitivity and flexibility to the list. "You need to sit, listen, and know how to ask provocative questions instead of telling people what to do," Marshall says. "If you're not engaging people in the way they want to be engaged, your determination will get you nothing."
But even potentially perfect candidates will do a company no good if it does not have the guts to hire them. Without past performance or readiness to point to, says Patton, "identifying the potential of those on your team means sticking your neck out."
About the Writer
Fred Schmalz is business editor of Kellogg Insight.
Add Insight to your inbox.