A look at whether celebri­ty endorse­ments mat­ter, why the top spot on a bal­lot is cov­et­ed, and more elec­tion research from Kel­logg faculty.
The fall­out can hinge on how much a country's peo­ple trust each other.
A new study explains why heroes always say, ​"I just did what any­body would do."
Win­ners can dif­fer when vot­ing is done by dis­trict ver­sus at-large.
The sur­pris­ing result sug­gests the need to rethink the role of mon­ey in politics.
A direct-vote sys­tem could have a size­able impact on the behav­iors of vot­ers and candidates.
Suggested For You
Add Insight
to your inbox.
We'll send you one email a week with content you actually want to read, curated by the Insight team.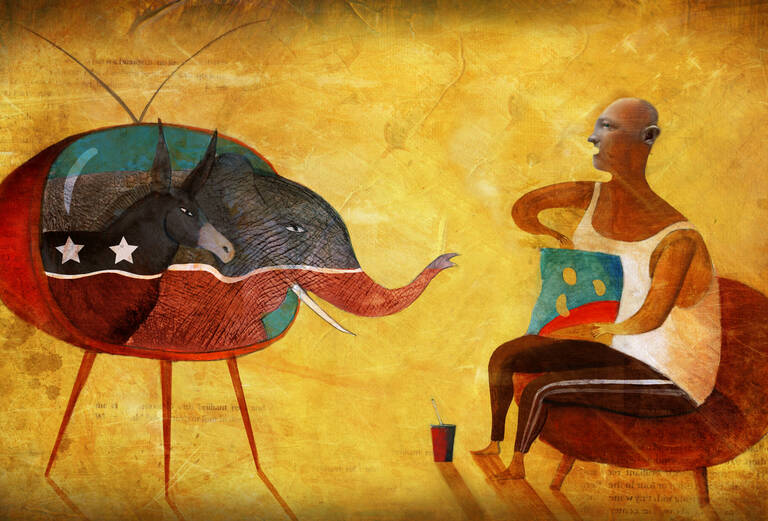 How polit­i­cal adver­tis­ing is a zero-sum game.
In cor­po­ra­tions, acad­e­mia, and the papal con­clave, trans­par­ent vot­ing and vot­er pri­va­cy inter­act in sur­pris­ing­ly com­plex ways.
Women at a dis­ad­van­tage when com­pet­ing for lead­er­ship positions