How Citibank's Culture Allowed Corruption to Thrive
How Citibank's Cul­ture Allowed Cor­rup­tion to Thrive
Lead­ers can learn from a whistle-blower's case against CitiMortgage.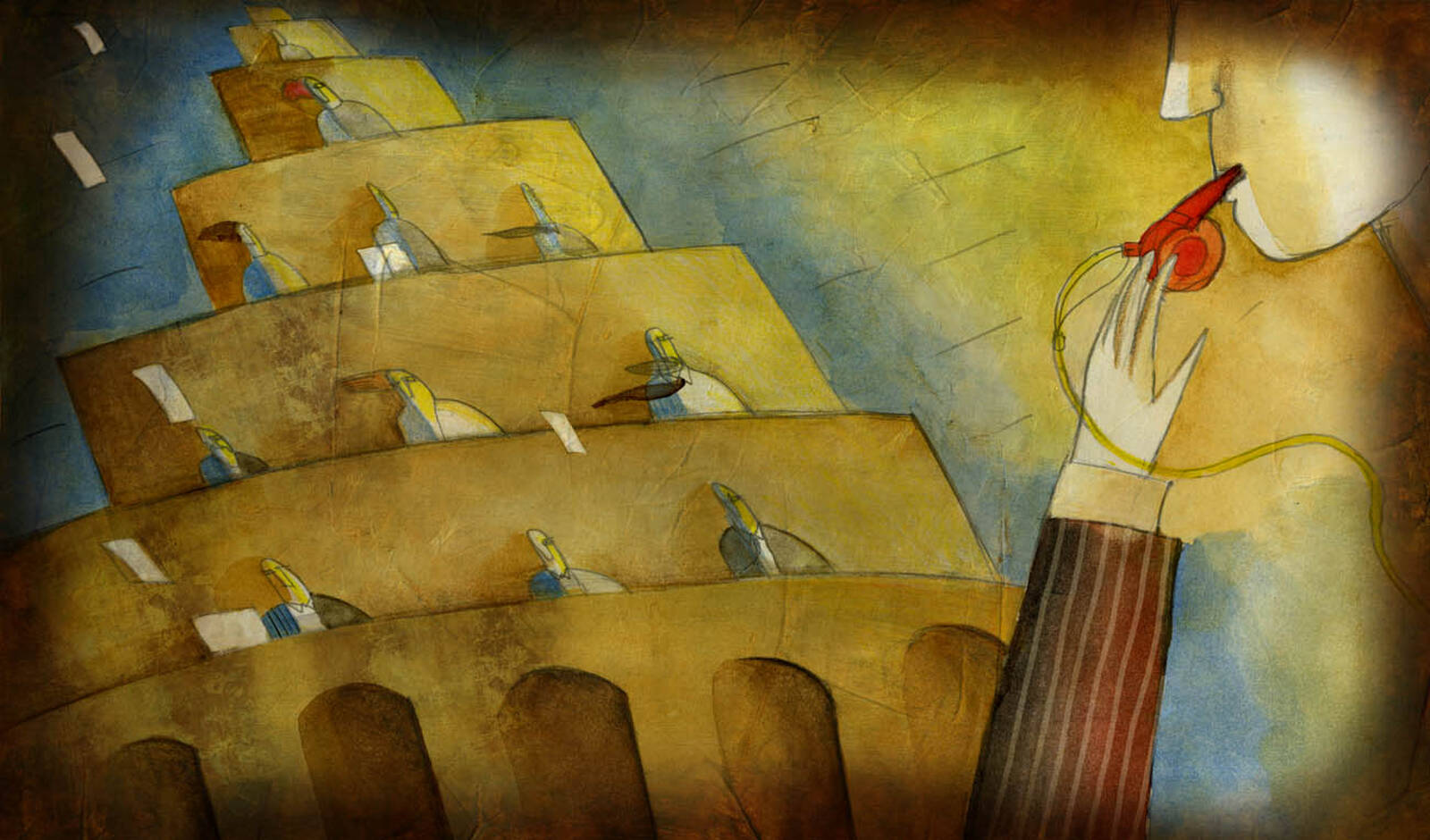 Yevgenia Nayberg
Four years after receiv­ing more bailout dol­lars than any oth­er U.S. bank dur­ing the finan­cial cri­sis, Citi defraud­ed the Fed­er­al Hous­ing Admin­is­tra­tion. Citi admit­ted to break­ing FHA rules, cer­ti­fy­ing thou­sands of unqual­i­fied mort­gages for FHA insur­ance, and paid a $158.3 mil­lion set­tle­ment after Citi­Mort­gage whis­tle-blow­er Sher­ry Hunt filed a false claims suit.
One month after the 2012 set­tle­ment, CitiMortgage's CEO was asked why Hunt's con­cerns were not resolved inside the com­pa­ny. She had alert­ed her super­vi­sor. She had gone to Citi­Mort­gage HR. Fil­ing a law­suit had been a last resort. ​"Did you ask her if she spoke to me?" he respond­ed to the Bloomberg journalist.
When Adam Waytz, an assis­tant pro­fes­sor of man­age­ment and orga­ni­za­tions at the Kel­logg School, delved into Hunt's sto­ry, he won­dered: How could Citi have pre­vent­ed this chain of events?
Mul­ti­ple fac­tors, he believes, con­tributed to a cul­ture where uneth­i­cal behav­ior could thrive: dis­or­ga­ni­za­tion, mis­aligned incen­tives, phys­i­cal dis­tance between lead­ers and employ­ees — and per­haps espe­cial­ly, an unwill­ing­ness to seri­ous­ly engage with dis­sent. ​"Cham­pi­oning peo­ple who speak out against fraud real­ly sends a mes­sage about the rep­u­ta­tion of your orga­ni­za­tion," says Waytz. ​"Peo­ple are look­ing for orga­ni­za­tions they can trust."
Inside Citi
In 2006, Hunt, then a VP and chief under­writer at Citi­Mort­gage head­quar­ters in Mis­souri, and her boss, Richard Bowen, then a chief under­writer for Citigroup's Real Estate Lend­ing group in Texas, began to uncov­er prob­lems with the bank's inter­nal con­trols. Qual­i­ty report­ing was dubi­ous: the bank was mis­rep­re­sent­ing mort­gages it pur­chased from exter­nal lenders, which it then sold to gov­ern­ment spon­sored enter­pris­es like Fan­nie Mae and Fred­die Mac. From 2006 to 2007, Hunt and Bowen found that an aston­ish­ing 60 – 80% of these mort­gages were defec­tive: miss­ing required doc­u­ments or con­tain­ing fraud­u­lent infor­ma­tion from the loan offi­cer or loan seeker.
"Peo­ple are look­ing for orga­ni­za­tions they can trust."
Add Insight
to your inbox.
We'll send you one email a week with content you actually want to read, curated by the Insight team.
Hunt report­ed her find­ings to Bowen, who in turn alert­ed his super­vi­sors in ongo­ing reports. But no sig­nif­i­cant action was tak­en. The prob­lems were mere­ly tech­ni­cal and would not trans­late into loss­es, Bowen was told — even from CitiMortgage's chief risk officer.
So Bowen and Hunt worked to address the prob­lems that plagued Citi's under­staffed Qual­i­ty Assur­ance team, which was respon­si­ble for spot-check­ing the mort­gages Citi had already pur­chased from exter­nal lenders, and attempt­ed to imple­ment process­es to stop Citi from buy­ing unqual­i­fied loans from lenders in the first place. Again, Bowen and Hunt's efforts were large­ly fruit­less. ​"We were expect­ed to play nice in the sand­box and if sales want­ed a new pro­gram, we need­ed to go along with it even if I thought it wasn't a good pro­gram to have on our books," Hunt says.
Cater­ing to sales was not entire­ly illog­i­cal. At the time, Citi placed a sig­nif­i­cant cor­po­rate empha­sis on growth, with all employ­ees of the Real Estate Lend­ing group receiv­ing quar­ter­ly mem­os con­grat­u­lat­ing them on con­sec­u­tive quar­ters of growth in mort­gage orig­i­na­tions and high­light­ing their ris­ing rank in mar­ket share. Bonus­es for all Citi­Mort­gage employ­ees, includ­ing its CEO, depend­ed on a high per­cent­age of approved loans.
So instead of man­agers fix­ing their under­writ­ers' mis­takes and pro­vid­ing addi­tion­al train­ing, these man­agers fought Hunt and her team at every turn. ​"It end­ed up being a war every day," Hunt says. ​"They didn't like me very much."
The Pun­ish­ment Continues
When Hunt sent anoth­er grave sum­ma­ry of the mort­gage defect rate to Bowen in Novem­ber 2007, he con­clud­ed that Citi was at dan­ger­ous risk. If the defec­tive mort­gages were to default, the affect­ed gov­ern­ment-spon­sored enter­pris­es could legal­ly require Citi to pur­chase back bil­lions of dol­lars in loans that it had wrong­ly cer­ti­fied. From his home on Novem­ber 3, 2007, Bowen sent a detailed email explain­ing his find­ings to the company's new chair­man, copy­ing Citi's chief audi­tor, chief finan­cial offi­cer, and senior risk offi­cer in New York City. ​"The rea­son for this urgent email con­cerns break­downs of inter­nal con­trols and result­ing sig­nif­i­cant but pos­si­bly unrec­og­nized finan­cial loss­es exist­ing with­in our orga­ni­za­tion," Bowen wrote.
Days lat­er Bowen received a call from one of Citi's gen­er­al coun­sels, who assured him that they had received his email and would fol­low up short­ly. Again, no sig­nif­i­cant action was taken.
In Decem­ber, Vikram Pan­dit was hired as Citigroup's new CEO and embarked on a cam­paign he called Respon­si­ble Finance. ​"We're going to stand for the finan­cial ser­vices com­pa­ny that prac­tices respon­si­ble finance — mak­ing sure we're trans­par­ent, mak­ing sure we're hon­est, mak­ing sure we man­age our share­hold­ers' mon­ey pru­dent­ly," he pledged to stake­hold­ers in a video on Citi's website.
Mean­while, by ear­ly 2008, Bowen's direct reports were reduced from 220 peo­ple to 2, and he was forced to take admin­is­tra­tive leave. Soon Hunt's direct reports were reduced from 65 to 1. ​"I was lit­er­al­ly put in a cor­ner," Hunt says, explain­ing that she was ​"placed as far away in the office as pos­si­ble from the underwriters.…They didn't change my title or my salary, but they changed every­thing else."
By Jan­u­ary 2009 — after the hous­ing bub­ble had burst, there were wide­spread defaults on mort­gages, and the U.S. gov­ern­ment had pro­vid­ed over $476 bil­lion in cash and guar­an­tees to sta­bi­lize Citi — Bowen, still on admin­is­tra­tive leave, left the company.
Blow­ing the Whistle
Now Hunt began to record her trou­ble­some find­ings in a spread­sheet on her home com­put­er: the defec­tive mort­gages she found in late 2009 that Citi had failed to report to the FHA, despite hav­ing been flagged as con­tain­ing evi­dence of fraud two years ear­li­er; the email in 2010 from a senior exec­u­tive rec­om­mend­ing oth­ers use ​"brute force" on Hunt's team to dri­ve down the defect rate; the day in 2011 an exec­u­tive three lev­els above Hunt told her and a col­league that their ​"ass­es [were] on the line" if they did not change their reports.
Hunt also watched as mem­bers of the Qual­i­ty Rebut­tal Com­mit­tee — a new team that Citi­Mort­gage had formed to review and poten­tial­ly refute the mort­gage defects iden­ti­fied by Hunt's team — received employ­ee-of-the-month awards.
Hav­ing wit­nessed Bowen's unfor­tu­nate fate, Hunt attempt­ed to report these issues anony­mous­ly. She sub­mit­ted infor­ma­tion through the report­ing mech­a­nism on the web­site of the U.S. Depart­ment of Hous­ing and Urban Devel­op­ment (the FHA's par­ent depart­ment). When there was no response, she did the same on the FBI's web­site. Still see­ing no evi­dence of inves­ti­ga­tions, Hunt told Citi­Mort­gage HR, who took no sig­nif­i­cant action.
Final­ly, in August 2011, she filed a false claims law­suit against Citi for defraud­ing the FHA. A few months lat­er, she received word that an attor­ney would be join­ing her case on behalf of the Depart­ment of Jus­tice. By Feb­ru­ary, Citi admit­ted wrong­do­ing and paid a $158.3 mil­lion set­tle­ment to Hunt and the DOJ.
Orga­ni­za­tion­al Warn­ing Signs
Hunt's is a cau­tion­ary tale. Waytz sug­gests a vari­ety of inter­ven­tions for lead­ers seek­ing to cul­ti­vate more eth­i­cal and account­able cor­po­rate cultures:
Cre­ate clear report­ing pro­ce­dures in your organization's whis­tle-blow­ing pol­i­cy. Employ­ees should know whom to approach with their con­cerns and what the chain of com­mand is should they face obsta­cles. ​"Dis­or­ga­ni­za­tion can lead to uneth­i­cal behav­ior because it cre­ates too much ambi­gu­i­ty around what is and is not accept­able," said Waytz.
Min­i­mize phys­i­cal and psy­cho­log­i­cal dis­tance between lead­ers and employ­ees. While this can mean pay­ing more fre­quent vis­its to the work­places you over­see, it can also be estab­lish­ing more reg­u­lar lines of com­mu­ni­ca­tion dur­ing which you explic­it­ly com­mu­ni­cate to your sub­or­di­nates that you val­ue hon­est infor­ma­tion — includ­ing neg­a­tive news.
Use mis­sion state­ments and incen­tives to rein­force your organization's val­ues. Waytz sees mis­sion state­ments — when care­ful­ly craft­ed and fre­quent­ly ref­er­enced in day-to-day work and deci­sion mak­ing — as key vehi­cles for remind­ing employ­ees of core val­ues. They serve as a com­pass, help­ing employ­ees deter­mine what to do when fac­ing a dif­fi­cult choice or ​"gray area." Mis­sion state­ments that empha­size fair­ness and jus­tice can help set orga­ni­za­tion­al norms that fos­ter eth­i­cal behavior.
But even the most admirable val­ues are no match for incen­tives designed to under­cut them. Con­sid­er the mis­align­ment between Citi's bonus struc­ture and the val­ues pro­claimed by Citi's ​"Respon­si­ble Finance" campaign.
Require senior lead­er­ship to embody your organization's val­ues. Lead­ers who are per­ceived as eth­i­cal have orga­ni­za­tions that pros­per. Waytz points to recent research con­duct­ed by his col­league — Pao­la Sapien­za, a researcher in Kellogg's finance depart­ment — who finds that pro­claimed val­ues appear irrel­e­vant to a company's cul­ture, but ​"when employ­ees per­ceive top man­agers as trust­wor­thy and eth­i­cal, firm's per­for­mance is stronger." Sapien­za and her coau­thors found that high lev­els of per­ceived integri­ty of man­age­ment were pos­i­tive­ly cor­re­lat­ed with out­comes, includ­ing high­er prof­itabil­i­ty, high­er pro­duc­tiv­i­ty, bet­ter indus­tri­al rela­tions, and high­er attrac­tive­ness to prospec­tive job applications.
Cul­ti­vate a cul­ture that is open to dis­sent. ​"Whis­tle-blow­ing is often seen as the most dis­loy­al thing an employ­ee can do," says Waytz. ​"But it can be reframed [by lead­ers] as an act of larg­er loy­al­ty — loy­al­ty to the com­mu­ni­ty in which you oper­ate, loy­al­ty to soci­ety, and ulti­mate­ly loy­al­ty to the long-term suc­cess of your company."
To access the full Kel­logg case ​"Through the Eyes of a Whis­tle-Blow­er: How Sher­ry Hunt Spoke Up About Citibank's Mort­gage Fraud" (win­ner of the 2014 com­pe­ti­tion for Out­stand­ing Case on Anti-Cor­rup­tion, sup­port­ed by the Unit­ed Nations Glob­al Com­pact Prin­ci­ples for Respon­si­ble Man­age­ment Edu­ca­tion) for cor­po­rate train­ings or uni­ver­si­ty class­rooms, vis­it here.
Featured Faculty
About the Writer
Vasilia Kilibarda is the manager of case writing for Kellogg Case Publishing.
Suggested For You
Most Popular
Most Popular Podcasts