How the 2013 Government Shutdown Affected Workers' Household Spending
How the
2013

Gov­ern­ment Shut­down Affect­ed Work­ers' House­hold Spending

Even tem­po­rary income dips lead to a sur­pris­ing degree of belt-tightening.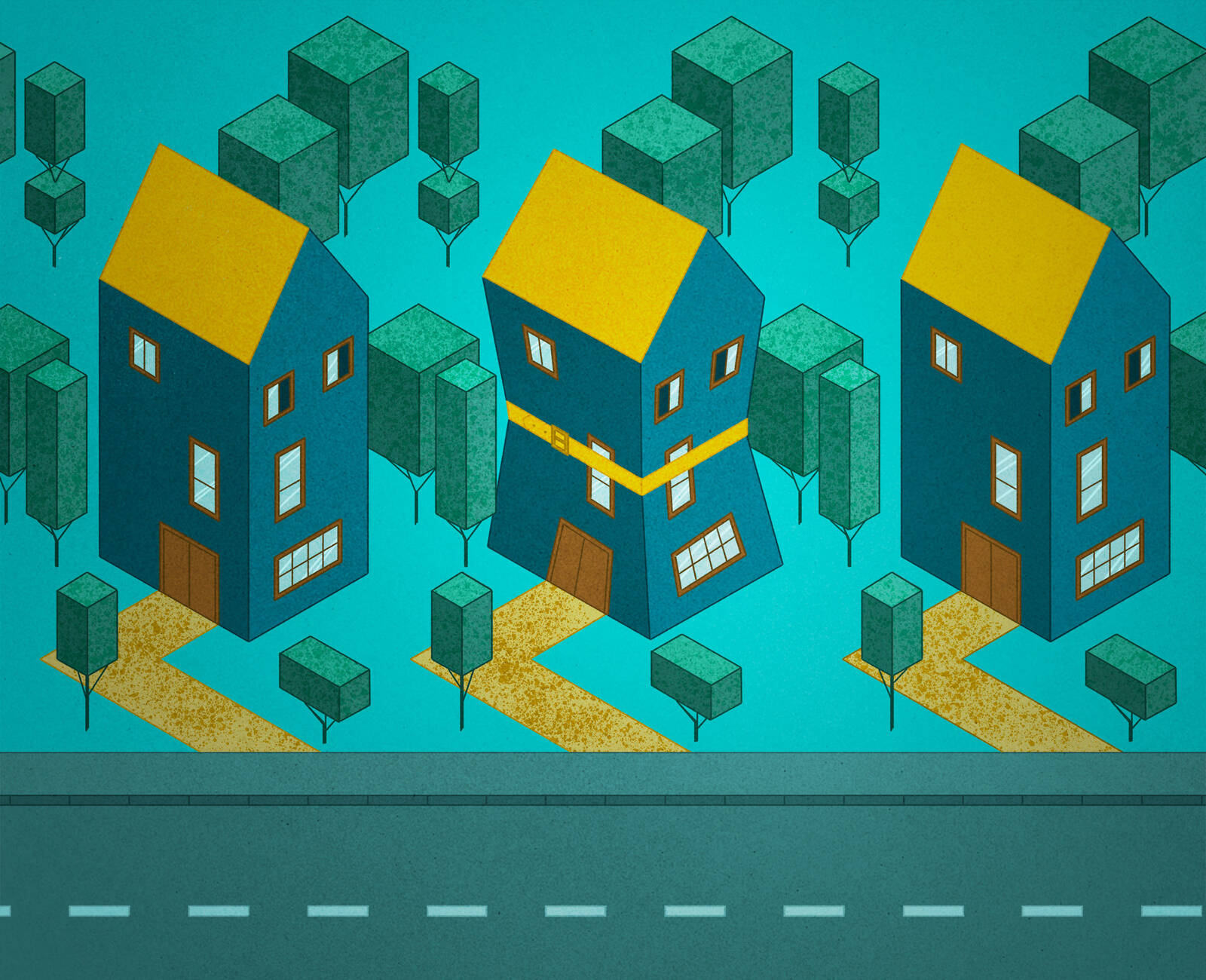 Lisa Röper
In Octo­ber 2013, a par­ti­san stand­off led to a par­tial shut­down of the U.S. gov­ern­ment for two weeks. More than 1 mil­lion fed­er­al employ­ees had to work with­out receiv­ing their reg­u­lar pay, and an addi­tion­al rough­ly 800,000 fur­loughed work­ers were told to stay home.
Add Insight
to your inbox.
We'll send you one email a week with content you actually want to read, curated by the Insight team.
Both groups got their miss­ing mon­ey after the shut­down con­clud­ed, and dur­ing the shut­down it appeared like­ly that they would even­tu­al­ly get paid. But how did their house­hold spend­ing change while their pay­checks were on hold?
Scott Bak­er, an assis­tant pro­fes­sor of finance at Kel­logg, won­dered whether fed­er­al employ­ees' spend­ing habits remained large­ly the same dur­ing the shut­down, or if the work­ers become more fru­gal until they had their pay­checks in hand.
"Do they tend to just behave as nor­mal and drawn down sav­ings or use cred­it cards?" Bak­er asks. ​"Or do they behave more like hand-to-mouth con­sumers and tend to cut spend­ing a lot?"
Despite the fact that fed­er­al employ­ees have rel­a­tive­ly sta­ble jobs and knew the sit­u­a­tion was tem­po­rary, the shut­down led work­ers to reduce their spend­ing by about 10%. Bak­er and his coau­thor, Con­stan­tine Yan­nelis, an assis­tant pro­fes­sor at the New York Uni­ver­si­ty Stern School of Busi­ness, also found that fur­loughed employ­ees cut expens­es by about twice as much as employ­ees who were required to con­tin­ue going into the office, part­ly because the stay-at-home work­ers had no com­mut­ing costs and could per­form some house­hold tasks instead of pay­ing oth­ers, such as childcare.
"Peo­ple do tend to react more to tem­po­rary changes in income than many very basic mod­els would predict."

The gov­ern­ment shut­down is a unique sit­u­a­tion: unlike unem­ploy­ment or retire­ment, it pre­sent­ed a rel­a­tive­ly brief loss of reg­u­lar income. But since even these work­ers quick­ly became thrifti­er, the results sug­gest that peo­ple tend to react strong­ly and imme­di­ate­ly to laps­es in pay. The find­ings could have impli­ca­tions for how pol­i­cy­mak­ers design pro­grams such as unem­ploy­ment insurance.
The study also sug­gests that some fed­er­al work­ers behaved more like hand-to-mouth con­sumers than one might expect, giv­en their rel­a­tive­ly com­fort­able posi­tions in soci­ety. ​"When they get paid, they con­sume, and if they're not paid, they stop," Bak­er says.
Test­ing the Per­ma­nent Income Hypothesis
The researchers saw the shut­down as an oppor­tu­ni­ty to test a long-stand­ing idea, first pro­posed in the 1950s, called the per­ma­nent income hypoth­e­sis. This the­o­ry posits that peo­ple tend to main­tain a fair­ly steady lev­el of spend­ing even when their income tem­porar­i­ly fluc­tu­ates. Accord­ing to the the­o­ry, peo­ple should con­tin­ue to spend pret­ty much as usu­al when they stop receiv­ing pay­checks so long as their expect­ed long-term income has not changed much. Addi­tion­al­ly, if they get a one-time wind­fall, they will not spend it all at once.
How­ev­er, some stud­ies have hint­ed that peo­ple react more strong­ly than expect­ed to ebbs and flows in income. If an employ­ee los­es her job, she might take advan­tage of her emp­ty days to hunt for deals and cook instead of eat­ing in restau­rants. Or she could seek cheap­er forms of leisure that are not avail­able to work­ers, such as spend­ing an after­noon at the beach instead of attend­ing an expen­sive play in the evening. ​"You lose your income, but you also have a lot more time on your hands," Bak­er says.
Bak­er and Yan­nelis decid­ed to use data on the shut­down to fur­ther test the per­ma­nent income hypoth­e­sis. ​"We saw it as a very nice nat­ur­al exper­i­ment," Bak­er says. The income drop was ​"quite sud­den, quite unex­pect­ed, and affect­ed a huge num­ber of people."
The researchers obtained anonymized data from a per­son­al-finance web­site where peo­ple track their income, expens­es, sav­ings, and debt. Based on pay­check-trans­ac­tion descrip­tions, the team iden­ti­fied 61,160 house­holds that includ­ed employ­ees of fed­er­al agen­cies affect­ed by the shut­down. These affect­ed employ­ees includ­ed both those who were asked to work with­out pay and those who were fur­loughed. As a con­trol, the researchers also found 91,650 house­holds with fed­er­al or state gov­ern­ment work­ers whose pay­checks were unaf­fect­ed by the shut­down, but who were like­ly to have sim­i­lar job duties and finan­cial situations.
Thrifty Habits
Bak­er and Yan­nelis found that, over­all, the affect­ed fed­er­al work­ers' house­holds lost about 20 to 25% of their total income dur­ing the two-week shut­down. This in turn appeared to dri­ve a 10% decrease in spend­ing. Peo­ple start­ed to rein in spend­ing soon after the shut­down began.
How­ev­er, the fur­loughed work­ers were even more fru­gal than this over­all trend would sug­gest. They cut spend­ing by about 14%, while those who still had to go into the office showed only a 7% drop. The employ­ees stuck at home pulled back more on food, gas, and pub­lic-trans­porta­tion expens­es. They also appeared to stop pay­ing for some tasks such as yard work and child care, and did it them­selves instead.
But the fur­loughed employ­ees were no less like­ly to pay reg­u­lar bills such as health insur­ance and tuition costs. And they spent slight­ly more on vaca­tion-relat­ed activ­i­ties such as theme parks, sug­gest­ing that some of them took advan­tage of the time off to relax. ​"Those who have the extra mon­ey spend some of it enjoy­ing them­selves giv­en their addi­tion­al leisure time," Bak­er says.
Changes to House­hold Spending
The team also inves­ti­gat­ed whether people's sud­den fru­gal­i­ty was part­ly due to a lack of sav­ings or avail­able cred­it. Not sur­pris­ing­ly, work­ers who had less mon­ey in the bank or no cred­it cards cut their spend­ing more than those with more resources at their disposal.
Still, even employ­ees with a com­fort­able finan­cial cush­ion reduced their expenses.
And work­ers delayed return­ing to reg­u­lar spend­ing habits even when they knew exact­ly when they would be paid again. The last day of the shut­down was Octo­ber 16, 2013, and most employ­ees were sched­uled to receive their miss­ing pay with­in about a week. But dur­ing that wait­ing peri­od, their spend­ing remained low. ​"It's only when that mon­ey actu­al­ly hits their check­ing accounts that spend­ing goes back to nor­mal," Bak­er says.
The study adds to the body of evi­dence that the per­ma­nent income hypoth­e­sis does not always line up with real­i­ty. ​"Peo­ple do tend to react more to tem­po­rary changes in income than many very basic mod­els would pre­dict," he says.
Per­haps some work­ers felt ner­vous about spend­ing mon­ey when their check­ing-account bal­ances were low­er than nor­mal or dis­liked using cred­it cards, even if they could still make their month­ly pay­ment on time and avoid incur­ring inter­est. For those peo­ple, ​"even though it would be cost­less to bor­row for a week on a cred­it card, they're still not going to do it," Bak­er says. ​"They're going to wait."
Bak­er acknowl­edges that fed­er­al employ­ees are gen­er­al­ly more well-off than the aver­age per­son, thanks to their job sta­bil­i­ty. One might have pre­dict­ed that the shut­down would have had lit­tle effect on spend­ing, par­tic­u­lar­ly since the work­ers knew they were even­tu­al­ly get­ting back pay. But ​"the fact that we still found a pret­ty siz­able effect is more sur­pris­ing giv­en the rich­er-than-aver­age pop­u­la­tion in the study," he says.
The results are impor­tant for pol­i­cy­mak­ers who are decid­ing, say, how much unem­ploy­ment insur­ance pro­grams should pay. There is a trade-off between com­pen­sat­ing for lost income and giv­ing peo­ple so much mon­ey that they are not moti­vat­ed to get a job. The results of Bak­er and Yan­nelis' study sug­gests that such poli­cies should account for the fact that unem­ployed work­ers have a lot more time and can adjust their house­hold and leisure spend­ing accord­ing­ly. ​"It allows them to quick­ly and dra­mat­i­cal­ly change their finan­cial behav­ior," Bak­er says.
Featured Faculty
About the Writer
Roberta Kwok is a freelance science writer based near Seattle.
About the Research
Baker, Scott R. and Constantine Yannelis. 2017. "Income Changes and Consumption: Evidence from the 2013 Federal Government Shutdown." Review of Economic Dynamics. Vol. 23, 99–124.
Suggested For You
Most Popular
Most Popular Podcasts
Trending
More in Finance & Accounting