Discovering Purpose in the Pandemic
A Kellogg professor and pastor explains how to avoid being handcuffed to the habits of yesteryear.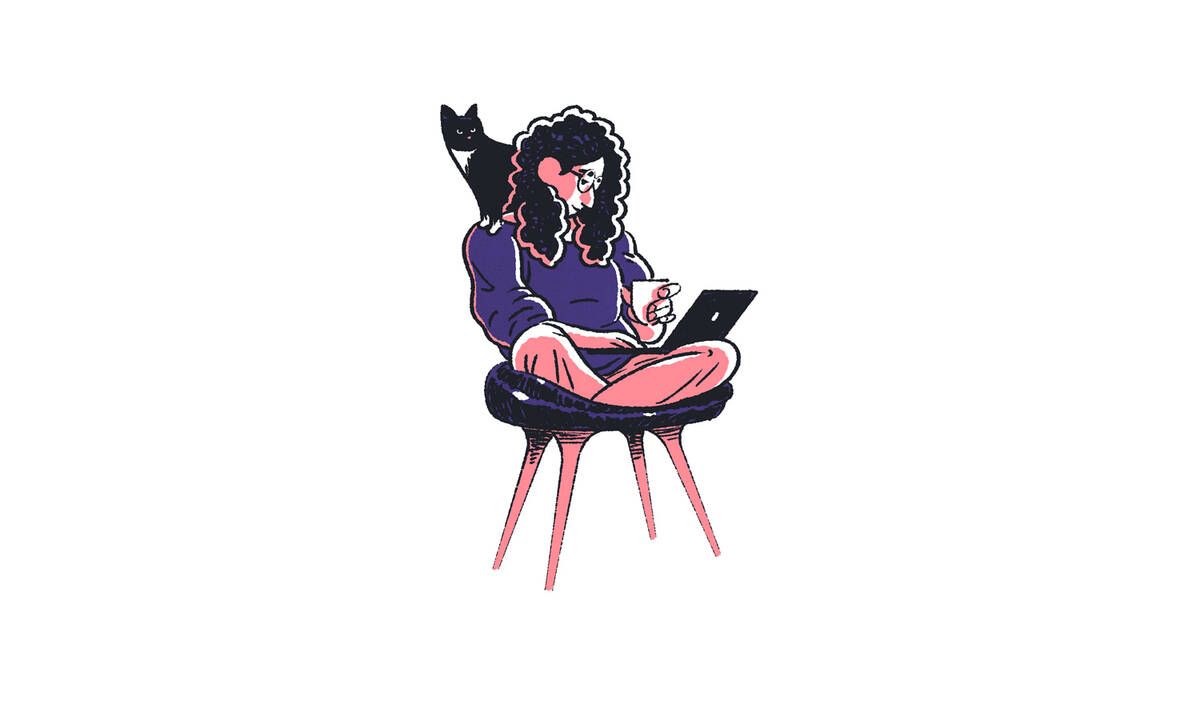 Michael Meier
As countless organizations rush people back into offices after the global COVID-19 pandemic forced millions of workers out of their daily professional routines, some 40 percent of workers say they'd rather quit than go back to their offices full-time. To be sure, the return-to-office scramble is untenable for many workers because of health or other family-related reasons. But for others, the return is untenable because a newfound commitment to living on purpose won't let them go back to be handcuffed to the habits of yesteryear.
The pain of this pandemic, with its death toll of nearly 4 million lives lost worldwide, has triggered many of us to go deeper to explore existential questions—from "why am I here?" to "what is true success, and what does that look like for me?" And as much as we all want to put COVID-19 behind us, the answers we seek may actually be found in our pandemic-era reflections. Where there is profound pain and loss, we can also find purpose.

This year's International Day of Purpose (observed annually on June 20) offers us a moment to take stock of three indispensable lessons that the pandemic has taught us for the journey ahead.

Let Your Pain Point You to Purpose

To say that the pandemic has been painful is an understatement. And it's only natural to want to organize our lives in such a way as to reduce, eliminate, and quickly move beyond pain in our lives. However, as I've seen in my work as a professor, executive coach, and pastor, the most painful experiences can often signal where our purpose lies. The pain we experience can not only produce empathy but also give us clarity regarding where we can make our best and highest contributions to alleviate human suffering.

For example, during the early months of the pandemic, the owner of a small, "nonessential" business had to close her doors. Without any income and with bills mounting, she had to turn to a local food pantry for assistance. Out of that painful experience, however, came an overwhelming sense of gratitude and a renewed desire to help others once she landed on her feet. When her business reopened, she shared her story with her customers and asked them to contribute nonperishable food items. Their response was so overwhelming that her small business actually became the biggest collection point for her local food pantry! A small act of kindness birthed out of deep personal pain allowed this small-town entrepreneur to put her purpose into action; it just might do the same for us.
Embrace the Disruption
For many of us, the pandemic upended almost every aspect of our lives. Many jobs (and cancelled family reunions) were catapulted into the unfamiliar environment of Zoom, Teams, or Webex, and many gym memberships were cancelled in favor of at-home fitness regimens. Yet out of that disruption came new routines and changed perspectives. As we look forward to a post-pandemic reality, we cannot be in such a hurry to get back to "normal" that we forget what we learned. This is a once-in-a-lifetime opportunity to examine our new ways of thinking, being, and doing. It will never be 2019 again and, in many ways, that's probably for the best.

There may be some things that we do not or should not want to resume. For example, a workplace that is returning to mandatory, 100 percent in-person work, with zero flexibility or hybrid arrangements, might be best left behind. Flexibility during the day—to care for family or even ourselves—has become too important for many to abandon. The pandemic highlighted the folly of pursuing the myth of work–life balance and shined a bright spotlight on the value of whole-life integration—an approach that invites us to do our best each day to fully live into all of the complex dimensions of our lives with greater dexterity. During this pandemic, we have seen many workers play the roles of employee, caregiver, spouse/partner, and homeowner—all within the same hour!

To live the purposeful lives we desire in whatever our "new normal" will be, we can't afford to relinquish some of those pandemic-induced innovations that actually helped us flourish in all of our roles in these challenging times.

Let Your Values Take the Lead
For many of us, the pandemic helped us to clarify what is and what is not important in our lives. Many of the things we spent so much time pursuing and concerning ourselves with before the pandemic—the garages full of cars, the walk-in closets full of clothes, or the number of garages and closets one has—just don't register with the preoccupying importance that they once did in the face of a life-or-death global pandemic. Just the other day, I was talking with an executive who, as he was preparing for his first in-person board meeting in over a year, laughingly confessed, "I'm not sure whether my suits even fit or if I remember how to tie a tie." The truth is, so much of what used to matter just plain doesn't matter anymore.

If we keep perspective on what truly matters to us, it can help us get on—or stay on—what I call "The Purpose Path." Perhaps we have discovered the significance of our spiritual well-being or mental health. Perhaps instead of squeezing in that extra conference call, we've learned to squeeze in an extra call to your family or an extra workout. Or instead of trying to "keep up with the Joneses," we've learned to be grateful for the gift of each day and to be generous with our neighbors. Letting your values lead the way is an investment not only in your well-being but in your ability to make a purposeful impact on the world around you.
A year of pain, loss, and collective disruption has taught many lessons—who we are, what we believe, what we value, and how fragile our lives are. I believe that difficult seasons such as these don't build character as much as they reveal it. And as we feverishly sprint toward the exit of this pandemic, it's important to carry some of these pandemic-born insights with us. They have the power to guide us as we put our purpose into action and live the lives we were always meant to live.
*
This article originally appeared in Forbes.
Add Insight to your inbox.