Understanding the Pandemic's Lasting Impact on Real Estate
Work-from-home has stuck around. What does this mean for residential and commercial real-estate markets?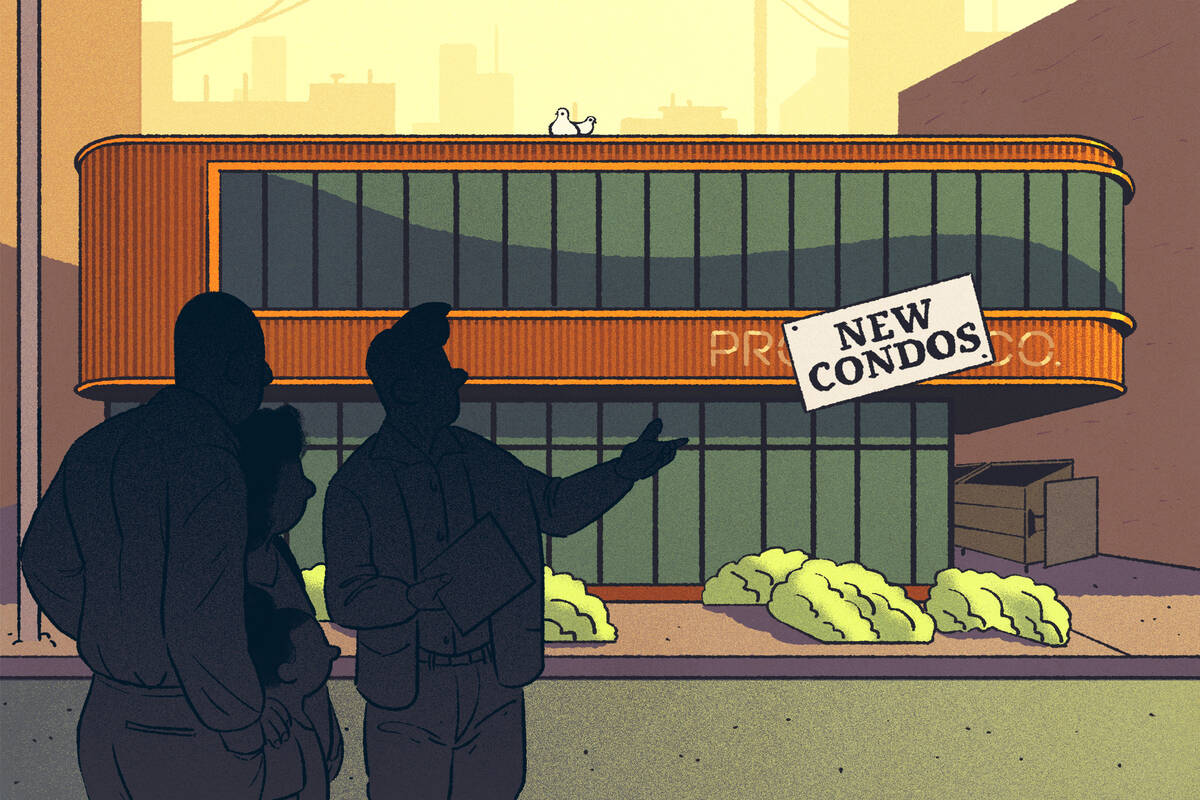 Michael Meier
Real estate markets tend to be cyclical, moving through distinct phases. Under ordinary times, this would give economists some sense of where the sector is headed next.
But three years into a global pandemic that radically changed how—and where—Americans work and live, these are not ordinary times.

"The key to the real estate markets now is knowing how temporary or permanent the effects of the pandemic are going to be," says Charlie Nathanson, an associate professor of finance at the Kellogg School.

Kellogg Insight recently spoke with Nathanson about the pandemic's lasting impact on residential and commercial real estate.

This interview has been edited for length and clarity.

Kellogg INSIGHT: When we spoke in late 2020 about the pandemic, you predicted that higher prices and supply-chain uncertainty might influence demand for real estate, and that commercial properties might be converted to other functions such as warehousing. But at the time, there was a lot of uncertainty. Since then, what trends have surprised you and what are you keeping your eyes on?
Charles NATHANSON: One thing that has surprised me is the permanence of work-from-home. If you look at how many people are going to the office, it has decreased significantly. Even for people who returned to the office, it's not every day. So if you only have to be in the office a few days a week, you're willing to have a longer commute. Demand for more space in certain areas of the country has increased, which has boosted house prices.
Now that we know that work-from-home is a more permanent change, we'd expect to see a lot more commercial real estate conversion, like offices being converted into apartments. And we are seeing some. The City of Chicago recently released a plan to convert the LaSalle Street corridor from offices to apartments.

But the feasibility of executing on these conversions at large scale is not apparent, as it depends on production costs and the permissiveness of local governments. I'm watching this.
One issue is that turning an office building into an apartment takes a lot of capital, and rising interest rates could have an adverse effect on the real estate market's ability to respond to the structural change of the work-from-home economy. Although it's clearer today that these type of investments could serve an economic need, it's now more difficult to execute and afford these conversions.
INSIGHT: Interesting. Interest rates having risen from an all-time low of 2.65 percent for a 30-year fixed mortgage in January of 2021 up to 6.47 percent. How badly do you see this hitting the residential real estate market in the near future? Are prices about to drop considerably?
NATHANSON: It's hard to predict exactly what will happen next because so many things are happening at once, including rising inflation, rising interest rates, and fears of a recession.

Higher monthly payments are going to make people less likely to be able to buy a house. And wages haven't been keeping up with inflation. So that's going to dampen housing demand. But high interest rates might increase the demand for rentals because people who aren't buying rent instead. So the rental side of the market may benefit.
"The key to the real estate markets now is knowing how temporary or permanent the effects of the pandemic are going to be."

—

Charles Nathanson
As for housing prices, these are cyclical, so it's likely that they are going to fall over the next year. House price growth has already slowed down in some areas, gone flat in others, and may even be going down in some. Also, transaction volume has fallen a lot.

In the last housing cycle, this drop in transactions was a predictor that house prices were about to crash. But if people guessed that interest rates would have to go up eventually [from their all-time lows], then this shouldn't be a big surprise and it shouldn't make housing markets crash.
I'm also curious about what's going on with public schooling. Historically, schooling impacts suburban real estate prices because people will pay more to be in certain school districts. But enrollment in public schools fell dramatically. If you look at the number of people who are enrolling kids in public kindergarten, it fell 13 percent, which is huge. Since 2020, total enrollment in public schools has decreased by more than 1.2 million students—a very big change over a small amount of time. Since we know that school choice influences house prices, I imagine that these changes in schooling have had some effect on what's going on in the housing market. For instance, this trend may have slowed down house-price growth in certain suburban school districts where parents historically paid a premium in the housing market to send their children to those schools.
INSIGHT: With demand for office space still so low, what aspects of the commercial real estate landscape should we be looking at for good news right now?

NATHANSON: Two areas that are doing well are hotels and industrial logistics and warehousing. Hotels were booking close to nobody in April of 2020, and people were predicting it would take at least four years for hotel revenue to rebound to pre-crisis levels. Hotel revenue recovered by 2022, so this was a surprise. Pent-up demand for leisure and business travel may have been larger than people were anticipating.
Logistics—including warehouses and fulfillment centers—didn't have to rebound. This space was already on an upward trend that COVID merely accelerated. Rents to lease warehouses have been going up quickly since 2018.

There's also a huge increase in new warehouse development. For example, Phoenix increased its stock of "big-box warehouses" by more than 10 percent, which is a lot, given Phoenix's size. As a result, there's a new question: Is development going to outstrip the demand for it? If yes, too much supply could cause rents that tenants pay to lease these spaces to stop growing or to decline, and that could lead to a decline in prices to buy these warehouses if this trend takes investors by surprise.
Featured Faculty
About the Writer
Susan Margolin is a writer based in Boston.
Add Insight to your inbox.