The Puzzling Case of Why Syndicated Loans Are Cheaper in June than January
The Puz­zling Case of Why Syn­di­cat­ed Loans Are Cheap­er in June than January
Research shows that inter­est rates are low­er for bor­row­ers who can plan ahead.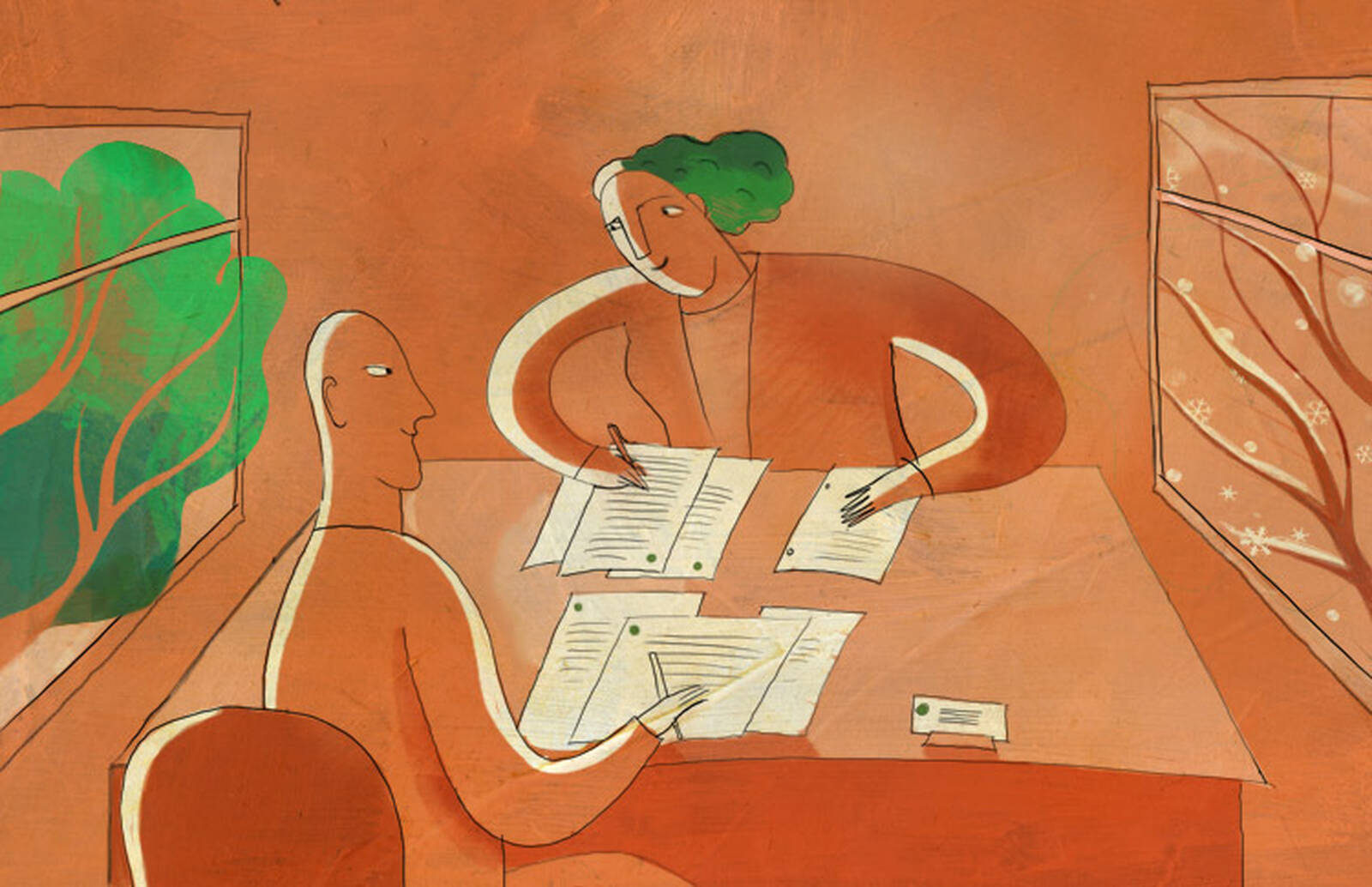 Yevgenia Nayberg
Per­fect­ly com­pet­i­tive mar­kets don't exist in the real world. But, accord­ing to Kel­logg pro­fes­sor of finance Mitchell Petersen, the mar­ket for syn­di­cat­ed loans should act like some­thing out of an Eco­nom­ics 101 text­book: sup­ply and demand in per­fect har­mo­ny, prices con­stant and fair.
Add Insight
to your inbox.
We'll send you one email a week with content you actually want to read, curated by the Insight team.
Syn­di­cat­ed loans hap­pen when large cor­po­ra­tions put togeth­er fund­ing for new projects, and a very large sum (think ​"a bil­lion and a half dol­lars," Petersen says) is split up among sev­er­al large lend­ing banks. The trans­ac­tion details are pub­lic and trans­par­ent, the bor­row­ers have the usu­al incen­tive to keep their inter­est rates min­i­mal, and the asset being trad­ed — debt — is abstract and the­o­ret­i­cal­ly frictionless.
All of which means that the mar­ket for syn­di­cat­ed loans should be as close to per­fect­ly com­pet­i­tive as possible.
Or so Petersen thought. Then his col­league Justin Murfin of Yale Uni­ver­si­ty showed Petersen data indi­cat­ing that for the past 25 years, the inter­est rates for syn­di­cat­ed loans tend­ed to spike up in the win­ter and drop in the summer.
Petersen ​"very patient­ly explained to him that there's no way this could be true," he recalls.
He and Murfin spec­u­lat­ed that per­haps firms that bor­row in Jan­u­ary are riski­er or that the projects they finance are riski­er. Yet the pat­tern sur­vived no mat­ter what they con­trolled for in the data. So after a year try­ing to dis­prove this sea­son­al dis­tor­tion, with no suc­cess, ​"I said, ​'Some­thing real­ly inter­est­ing must be going on here,'" Petersen recalls.
"Each [bank] knows that, ​'I can just do what's good for me, play nice, and kind of hope every­body else does, too.' And most of the time it works."
Their sub­se­quent research shows that imper­fect com­pe­ti­tion is caus­ing the mar­ket for syn­di­cat­ed cor­po­rate loans to self-orga­nize into ​"expen­sive sea­sons" in Jan­u­ary and Feb­ru­ary, and ​"cheap sea­sons" in May and June. The results have impli­ca­tions for bank reg­u­la­tion and com­pe­ti­tion. And they pro­vide empir­i­cal val­i­da­tion of eco­nom­ic intu­itions that peo­ple tend to nego­ti­ate ​"the cost of doing busi­ness" in the same fun­da­men­tal ways — whether they are hir­ing plumbers or assem­bling nine-fig­ure loans.
Fric­tion in the Syn­di­cat­ed Loan System
Some mar­kets are unavoid­ably seasonal.
Think, for exam­ple, about com­mod­i­ty mar­kets for corn or wheat, where the asset is phys­i­cal. A buy­er who knows she will need more corn in the win­ter, when it is expen­sive, can try to stock­pile it in the sum­mer when it is cheap — but she may incur unten­able costs of stor­age, not to men­tion the fact that the corn might rot in the mean­time. Like­wise, a sell­er with a sur­plus of corn in the fall faces sim­i­lar costs.
Unlike phys­i­cal com­modi­ties, the mar­ket for cor­po­rate loans would seem to be free from incon­ve­nient con­straints of space and time. ​"The peo­ple in these mar­kets are incred­i­bly sophis­ti­cat­ed — if it were cheap­er to bor­row in May than in Jan­u­ary, they'd all be doing it strate­gi­cal­ly and this sea­son­al effect would be arbi­traged away," explains Petersen.
So why don't they?
Petersen and Murfin found that in fact, they do — but only up to a point. Their research is based on 25 years' worth of syn­di­cat­ed loan activ­i­ty from the Thom­son Reuters Dealscan database.
"Every­body that can get out of bor­row­ing in Jan­u­ary and Feb­ru­ary, and move to May or June, does," Petersen says.
Who­ev­er is left falls into one of three bor­row­ing cat­e­gories, he explains: ​"either you didn't plan, you can't wait, or you have poor credit."
The first and sec­ond cat­e­gories do not refer to asleep-at-the-wheel CFOs. Instead, they cap­ture what Petersen calls ​"unex­pect­ed" or ​"non-deferrable" projects — a com­mon occur­rence for any business.
"If you have an unex­pect­ed oppor­tu­ni­ty to buy a firm in Jan­u­ary, and you either do it now or you nev­er do it, you'll prob­a­bly end up bor­row­ing in this expen­sive sea­son, even though you don't real­ly want to," Petersen explains.
It is the same sce­nario as a home­own­er who has a pipe burst on Sun­day after­noon: it is more expen­sive to hire a plumber on the week­end, but the need is unex­pect­ed and non-deferrable — so you pay the premium.
"I said, ​'Some­thing real­ly inter­est­ing must be going on here."
How­ev­er, while we know why Sun­day is an expen­sive day to hire a plumber, it is not clear why Jan­u­ary is the expen­sive sea­son for these loans and May is the cheap one, Petersen says. But it does make sense that they are six months apart because that makes it more cost­ly for bor­row­ers to wait for the cheap sea­son to arrive.
The final cat­e­go­ry of cor­po­rate bor­row­ers — those with poor cred­it — has a sub­tler but equal­ly pow­er­ful incen­tive to act when loans are expen­sive. Mon­ey and debt may be just abstrac­tions, but they do have a ​"cost of stor­age" just like corn or wheat: bank interest.
A firm with poor cred­it may be able to plan ahead and fore­see in May that a project will need financ­ing in Jan­u­ary. It could set up a cheap syn­di­cat­ed loan to finance the project, then keep it in a bank until need­ed. ​"But if your firm has a junk cred­it qual­i­ty, and you set up the syn­di­cat­ed loan at 10% [in May] to put in the bank at 4.9%, you're los­ing huge amounts of mon­ey while it sits there," Petersen explains.
Essen­tial­ly, firms with poor cred­it are like farm­ers with too much corn: they could stock­pile what they need, but it would just rot. Instead, they have to pay the pre­mi­um for loans in the expen­sive sea­son, because stor­ing the mon­ey costs even more.
Fish­ing the Same Pond
But what about lenders? Why isn't com­pe­ti­tion between them smooth­ing out the sea­son­al swings? Petersen and Murfin dis­cov­ered that lenders are com­pet­ing — just not as much as they might.
The rea­son is built into the struc­ture of the syn­di­cat­ed loan mar­ket. Because of the loans' size and com­plex­i­ty, they are ser­viced by a rel­a­tive­ly small num­ber of large banks that both com­pete and coop­er­ate with each other.
Take a firm that wants to bor­row $1.5 bil­lion, Petersen explains: ​"The bank says, ​'We don't have a bil­lion and a half we can lend you — we wouldn't be diver­si­fied. So we're going to call a bunch of oth­er banks and slice the loan up into small­er pieces.'" One bank leads this process, and the rest — called the syn­di­cate — help fund the loan.
Firms that must bor­row in Jan­u­ary and Feb­ru­ary have to take what they can get regard­ing inter­est rates. ​"From a bank's per­spec­tive, those are awe­some cus­tomers," Petersen says. ​"Every­body wants to lend to them."
Nor­mal­ly, com­pe­ti­tion between the banks for these cus­tomers would dri­ve inter­est rates down. How­ev­er, the fact that the syn­di­cat­ed loan mar­ket requires banks to reg­u­lar­ly coop­er­ate damp­ens this nat­ur­al competition.
Petersen uses the anal­o­gy of a group of acquain­tances gath­er­ing around the same pond every sum­mer to fish. Each one wants to catch a lot of fish, but also knows that any extreme acts of com­pe­ti­tion — say, drag­ging a net across the whole pond in the mid­dle of the night — would ensure he'd nev­er be able to fish there again because his fel­low anglers would kick him out.
"So instead of aggres­sive­ly com­pet­ing with each oth­er indi­vid­u­al­ly, they all might just decide on their own to com­pete less aggres­sive­ly in hopes of every­one catch­ing more fish," Petersen says.
He cau­tions that no out­right col­lu­sion is nec­es­sary for this pat­tern to emerge.
All syn­di­cat­ed loan activ­i­ty is logged in a pub­lic data­base, ​"so if any­body were to ​'cheat,' every­body would know imme­di­ate­ly," he says. Instead, ​"each of them knows that, ​'I can just do what's good for me, play nice, and kind of hope every­body else does, too.' And most of the time it works."
The catch is that if enough banks enter the mar­ket, ​"even­tu­al­ly some­body will under­cut every­one else," Petersen adds. ​"That's why this game works bet­ter with a small num­ber of play­ers that keep play­ing togeth­er, ver­sus a large num­ber of play­ers who don't. We're all sit­ting there at the pond fish­ing, but out of our periph­er­al vision, we are watch­ing every­body like a hawk. It's a unique fea­ture of this mar­ket that makes this kind of coop­er­a­tive behav­ior — where we're watch­ing each oth­er but not actu­al­ly talk­ing to each oth­er — more like­ly to occur."
A Cure Worse than the Disease?
Petersen and Murfin refer to this sea­son­al­i­ty as an ​"anom­aly which less-than-per­fect­ly com­pet­i­tive lenders are more than hap­py to preserve."
So if the only thing pre­vent­ing near-per­fect com­pe­ti­tion is the fact that the mar­ket is dom­i­nat­ed by too few banks, why not break up the banks?
One rea­son, Petersen says, is that break­ing up big banks into small­er ones, or intro­duc­ing oth­er banks into the mar­ket would also make the loans them­selves much more com­plex and cost­ly to put together.
"If you need ten banks to syn­di­cate a loan, that's one thing. But if you have to coor­di­nate between a hun­dred banks, then that becomes ardu­ous," Petersen explains. ​"The syn­di­cat­ed loans would just become small­er, which means less access to cap­i­tal. A CFO who has to pay extra to get a loan in Jan­u­ary may be unhap­py about it. But a CFO who hears, ​'I'm sor­ry, we just can't loan you the mon­ey, so you can't sell com­put­ers' is going to be much worse off."
Fur­ther­more, Petersen points out that while banks ben­e­fit from being able to charge firms more for loans in the win­ter, the trans­ac­tion is still a net pos­i­tive for both parties.
"Why would a firm need to syn­di­cate a giant loan in Jan­u­ary? Prob­a­bly because some­one just dropped a gold­en egg in their lap that they didn't expect, and they need to move quick­ly to seize the oppor­tu­ni­ty," Petersen says. ​"Now, I don't know if they're ​'win­ning' in this sit­u­a­tion. But they're def­i­nite­ly not losing."
Featured Faculty
About the Writer
John Pavlus is a writer and filmmaker focusing on science, technology, and design topics. He lives in Portland, Oregon.
About the Research
Murfin, Justin, and Mitchell Petersen. 2016. "Loans on Sale: Credit Market Seasonality, Borrower Need, and Lender Rents." Journal of Financial Economics. 121(2): 300–326.
Suggested For You
Most Popular
Most Popular Podcasts
Trending
More in Finance & Accounting