Build a Better Brainstorm
How to capture all the ideas in the room.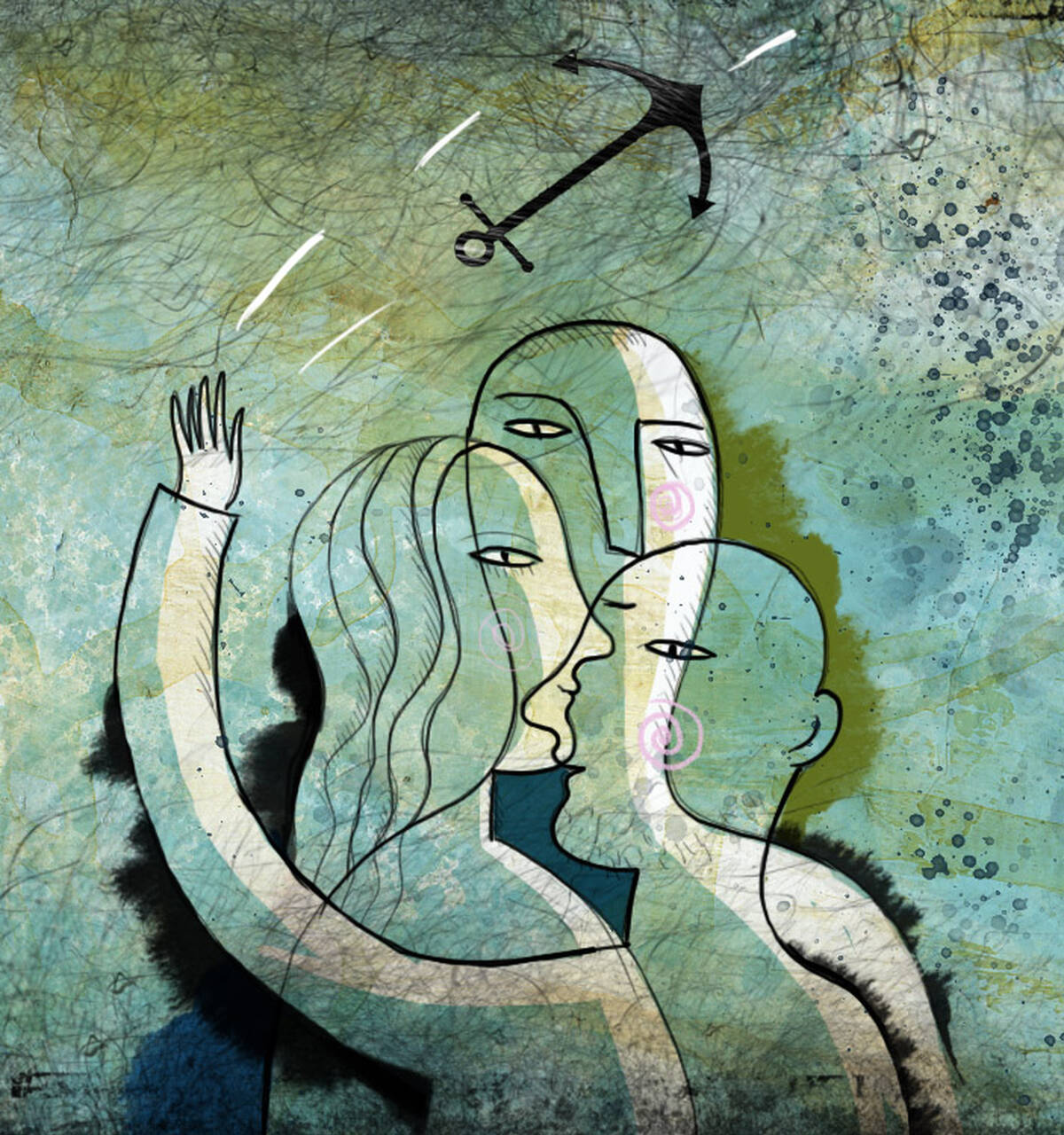 The answer has more to do with the inherent biases and shortcomings we do not see in brainstorming than what is observable in the process.
"Most people go through brainstorming sessions in which only half of the ideas that exist in the room get expressed," says Loran Nordgren, an associate professor of management and organizations at the Kellogg School. "Very often the best ones don't get expressed, and participants walk out feeling like it was a productive meeting."
With that in mind, Nordgren recently designed the mobile app Candor as a handy way to generate, capture, organize, and evaluate ideas while bypassing some of the main obstacles posed by traditional brainstorming. With Candor, ideas are generated in advance and then discussed and evaluated in person—which increases the number and diversity of ideas that are brought to the table.
This process often feels counterintuitive or unnatural for people raised on group idea generation, but Nordgren is trying to overcome their resistance by showing them how effective the process can be.
"You want to let people think before they see what other people have thought about, and then you give them an opportunity to explain what they came up with," Nordgren says.
"Once ideas are collected, there are really a lot of options. You can project all the ideas on the board via the website to see what everyone has done. You see it all simultaneously. It is a tool that makes a helpful practice easier to do."
Anchors Away
Just why do all these great ideas never see the light of day via traditional brainstorming sessions? The answer lies in the structure of brainstorming itself.
"Most people go through brainstorming sessions in which only half of the ideas that exist in the room get expressed," says Loran Nordgren.
Because we do not want to be rude, cut each other off, or all talk at once when presenting and discussing ideas out loud, we take turns. "There are a host of problems with that," Nordgren says. But two main factors act to constrict idea flow in this scenario: anchoring and conformity pressure.
With anchoring, someone presents an idea and subsequent ideas gravitate in relation to the first. This reduces the diversity of the brainstorm and means that ideas presented early in the conversation have a disproportionate influence on the subsequent discussion. So our tendency to gravitate toward a good idea might just act to crowd out even better, more innovative ideas.
Conformity pressure is predicated on how we anticipate our ideas being received and how much mental energy we spend thinking about that reception. "Very quickly, we begin to get a sense of what ideas seem appropriate or not," Nordgren says. "If the first person says 'let's do charitable work,' and my idea was 'let's have a party,' I may not share my idea, because I would take the first idea as a cue that my idea isn't appropriate."
Invisible Issues
Worst of all, neither of these factors is readily apparent in most brainstorms. What feels to everyone involved like a freewheeling session—"We captured new sales pitches for next quarter!"—may in fact be hamstrung by a combination of ideas that others then build upon and a subconscious pressure to conform to the ideas presented, no matter how unoriginal—"Wait, aren't these pitches the same as last quarter's?"
By allowing participants to separate generation from evaluation, Candor eliminates anchoring and conformity pressure. There is nothing to drag subsequent ideas toward the immediate orbit of what has been said and nothing to shy away from for fear of saying the wrong thing.
Being able to sort the captured ideas makes it easy to see which are gravitating into groups—and which are the gems. There is also nowhere for brainstormers to hide. "When you get people into groups, there is a lot of social loafing," Nordgren says. "But when you ask them to do this individually, you're maximizing the brain power of each person."
Functionality Matters
Perhaps fittingly, it takes some collective intelligence to design an app that takes advantage of collective intelligence. In response to feedback from early users, a series of video introductions has been added to Candor's website. Additionally, several features of the app have been tweaked in an updated release to give users more choice in when and how to share brainstorms.
"The ability to go live and easily share all the aggregated information with everyone else, and not just through the creator of the discussion, is a big advance," Nordgren says.
Other tweaks made the app simpler for inexperienced users. "In version 1.0, we gave people the option of selecting the color of their idea cards," Nordgren says. "This was kind of a throw-away decision that one of the app designers suggested as a little customization."
"A lot of people—and understandably so—imagine that color choice is communicating something. We didn't mean that at all, but users have invented theories about what the colors mean," Nordgren says. "It has become clear that each element has to be super-clearly articulated to everyone, because when you're generating ideas, all these things have an evaluative content."
It may seem impossible to account for the myriad ways an app and its design elements function, but Candor itself may prove to be the most effective tool for improving future versions of Candor. One needs to look no further than the app's name, which is the crowdsourced result of an idea-generation session using the app.
Artwork by Yevgenia Nayberg
Featured Faculty
About the Writer
Fred Schmalz is a writer and editor for Kellogg Insight.
Add Insight to your inbox.