How Offering a Ship-to-Store Option Comes at a Cost
It delights customers, but managing inventory becomes more complicated.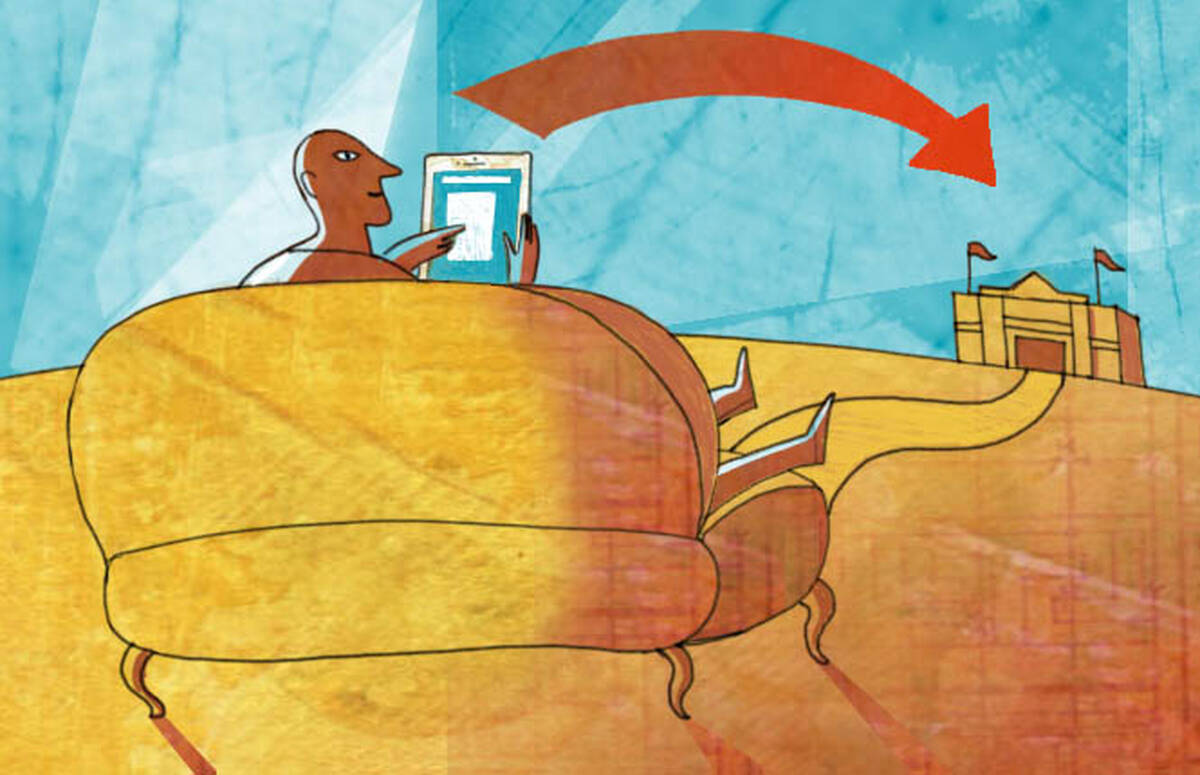 Yevgenia Nayberg
You have your eye on a particular throw pillow for your new couch. But the nearby store does not stock the exact shade of "apricot sunrise" that caught your fancy. Never fear, there are likely other ways to ensure it is perched on your sofa soon.
Many retailers offer a dizzying array of novel ways to buy: customers can order an item online from a specific store branch and have it held for pickup; they can select an online-only item and have it delivered to their doorstep; or they can have that item shipped to a nearby store free of cost.
For customers, the choice is a boon. But at what cost for retailers?
Until recently, retailers kept inventory for their brick and mortar stores distinct from their online offerings. "Those two have been historically managed as two separate channels, to the extent that in some cases they were almost like two different companies," says Antonio Moreno, associate professor of operations at the Kellogg School. "You could think of Walmart and Walmart.com as two separate institutions."
Under this system, a few best-selling products were generally responsible for the bulk of sales at a store. This is an ideal scenario for retailers, as the fewer items they need to keep in stock, the easier it is to manage their inventory. But as retailers begin pooling their online and in-store options, inventory decisions may get quite a bit more challenging.
"Customers may be happy because you offer more access, but there is a cost to efficiency."
In new research, Moreno and his colleagues find that one particular option—allowing customers to buy something online and have it shipped to a nearby store—increases the breadth of products that customers purchase and thus how much inventory retailers should keep on hand.
Adding a Ship-to-Store Option
Customers who choose a ship-to-store option (STS for short) can order anything on a retailer's website and have it shipped to a nearby store, even if the store does not usually stock that item. Unlike "buy online and pick up in store," where options are restricted to items already present in shops, STS offers access to everything on a retailer's website. An order delivered this way typically ships free and avoids hassles such as worrying that a package will be stolen off the front stoop.
To investigate the impact of STS, Moreno teamed up with Ph.D. student Ioannis Stamatopoulos and Santiago Gallino at the Tuck School of Business at Dartmouth College. They worked with a national furniture and housewares retailer to collect sales data from 10 months before to 10 months after it launched an STS option in August 2012.
The team also took into account a buyer's distance from the nearest store, since geography plays a large role in which customers would use STS.
"If the nearest store is 200 miles away, it is unlikely to affect your buying decisions. You probably will not drive that far to pick up a product," Moreno says. Given that, the sales coming from those areas give an indication of what could have happened if the program had not been implemented.
Using all this information, the researchers compared how sales were affected after the ship-to-store option launched.
Impact on Inventory
They found that introducing STS did not increase overall sales. But there was a change in the composition of those sales.
Before the program launched, the top 10% best-selling products were responsible for more than half of sales. After customers began using STS, that proportion got smaller. The top 10% of best-selling products contributed 0.75% less to total sales after STS was implemented.
"It was a small but significant shift," Moreno says.
This shift is due to the fact that STS changes the trade-off between preference and accessibility for customers, Moreno explains.
Before STS, online items were less easily available because of shipping fees. But after STS, customers did not need to substitute with a second choice when they could order their first preference.
"Before ship-to-store was an option, some customers might have selected from the choices in a store even if their first preference was unavailable," Moreno says. "Now, they can still buy at a physical store but have unrestricted access, so some might select a less popular option that they like but is only available online."
Of course, this poses a challenge to retailers.
"From an inventory perspective, it is easiest if everyone buys one or very few products," Moreno says. "Customers may be happy because you offer more access, but there is a cost to efficiency."
Taking Stock of Real Costs
To cope with the increased breadth of items sold after STS, companies would need to increase their total inventories, the researchers predict.
"We found a previously undocumented effect of STS on inventories, but that is not the end of the story on things that companies have to consider," Moreno says.
In addition to managing inventories, retailers must also account for factors such as shipping costs or delays. For example, if a retailer does not already have trucks that deliver goods to stores each day, offering STS may incur an additional cost, as STS customers expect a prompt pickup option. While shipping costs could go up if customers use STS instead of buying from a store's own inventory, the program would save money on shipping if customers are using it instead of purchasing online. This is because STS involves many items shipped to a single address—the store—instead of those orders all being shipped to individual customer's homes.
Other issues may be specific to certain categories of products; retailers who deal in occasional purchases such as furniture or kitchenware may face different challenges than those who sell frequently bought items, such as cosmetics or office supplies. For the latter, the initial ripples created by the new shipping option may eventually settle into a different—but predictable—pattern, allowing those retailers to manage their inventories efficiently in the long run.
"When you start offering ship-to-store, your sales are going to be more dispersed no matter what, and that will increase inventory costs," Moreno says. "But this might be offset by savings in shipping costs or an increase in customer loyalty so you can increase prices."
The results of this study are not intended tell retailers what to do, Moreno cautions.
"The purpose of our work is not to say one company should offer ship-to-store or another should not," Moreno says. "For people who have decided to launch a program, our work can help them measure the effects of ship-to-store on sales, sales dispersion, and the potential consequences for inventory. This is a very complex decision that firms have to make."
Featured Faculty
About the Writer
Jyoti Madhusoodanan is a Bay Area-based science writer.
About the Research
Gallino, Santiago, Antonio Moreno, and Ioannis Stamatopoulos. 2016. "Channel Integration, Sales Dispersion, and Inventory Management." Management Science.
Add Insight to your inbox.