How Tech Giant SAP Built Its Brand with Help from Employee Stories
A conversation with CMO Alicia Tillman.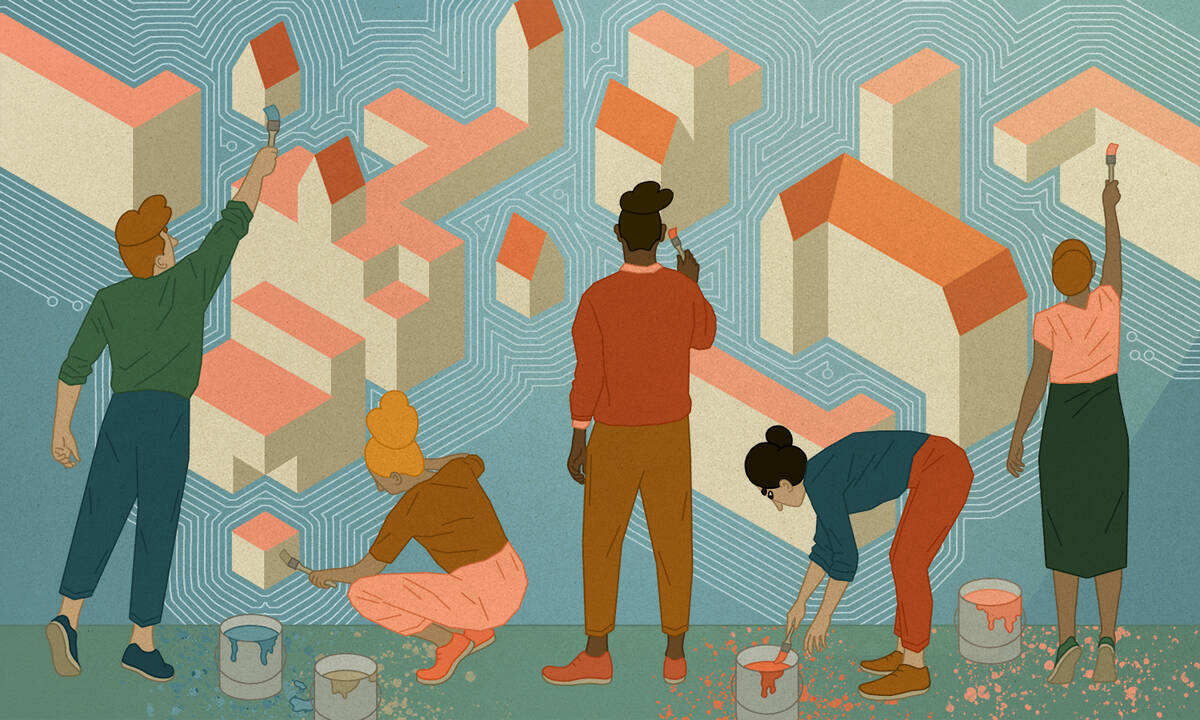 Lisa Röper
When Alicia Tillman became CMO at tech giant SAP in 2017, she was taking on a unique challenge. SAP is a 46-year-old company that is best known for back-office software, the ins and outs of which can be hard to describe to all but the most tech-savvy audiences.
What's more, SAP spent the previous decade acquiring lots of other brands, which didn't make the marketing department's job any easier. Among its recent acquisitions are Concur (specializing in travel and expense management), Ariba (procurement), SuccessFactors (human capital management), Fieldglass (contingent labor management) ), hybris (e-commerce), and Qualtrics (experience management), companies that, while they all tie back to the core of SAP's business, come with their own identities, histories, and cultures. The challenge was how to tell a story that tied them all together and that allowed each independent group to see itself as part of a bigger picture.

Tillman's solution was to tell the story of SAP from the bottom up by engaging the company's own employees and asking them to articulate the brand's central purpose. She wanted that internal story to be the same one SAP communicated to the press, customers, consumers, and Wall Street. And so far, it seems to have worked.

Tillman sat down with Eric Leininger, codirector of the Kellogg Chief Marketing Officer Program, to describe the new strategy and discuss the challenge of rolling out a new brand identity, how to win over stakeholder groups both inside and outside the company, and why purpose leads to profits.
This interview has been edited for length and clarity.
Eric LEININGER: I often hear how hard it is to come up with a narrative for a diverse company like SAP—a story that's both motivating and easy for people to understand. Companies say, "We're too complicated" and devolve to too many messages. How did you decide that the time was right for a new brand narrative at SAP?
Alicia TILLMAN: With all of the acquisitions, we had expanded our value proposition, but that story wasn't fully absorbed by the marketplace, which is not unusual when you've played in a single space for as long as we have. The question was: Now that we have these different units with different value propositions, what's the big unifying story? What's the common thread across all of these businesses? Companies that can tell the story of how their brands are making the world a better place will be more successful.
There was a moment when I said, "You know what? We don't have a brand narrative. We've got a lot of campaigns that we introduce every year, but we need a narrative that serves as an anchor for how we speak at events, talk with the media, and explain our purpose to our customers." Other people reinforced this thinking. And so in the fall of 2017, I presented this idea to the board.

LEININGER: Were there any challenges getting support for this strategy? You've got lots of stakeholders who are probably happy with their own campaigns. How did you rally people to understand that this type of narrative was necessary?
As the example of Alicia Tillman and SAP demonstrates, a successful branding strategy requires as much focus on the orchestration and implementation of that strategy as its creation. However, strategy creation has received much more attention than orchestration in the academic and general business literature. In a chapter of the new book Kellogg on Branding in a Hyper-Connected World, Eric Leininger (Clinical Professor and Executive Director of the Kellogg Chief Marketing Officer Program) articulates a framework for companies looking to successfully implement their brand strategy.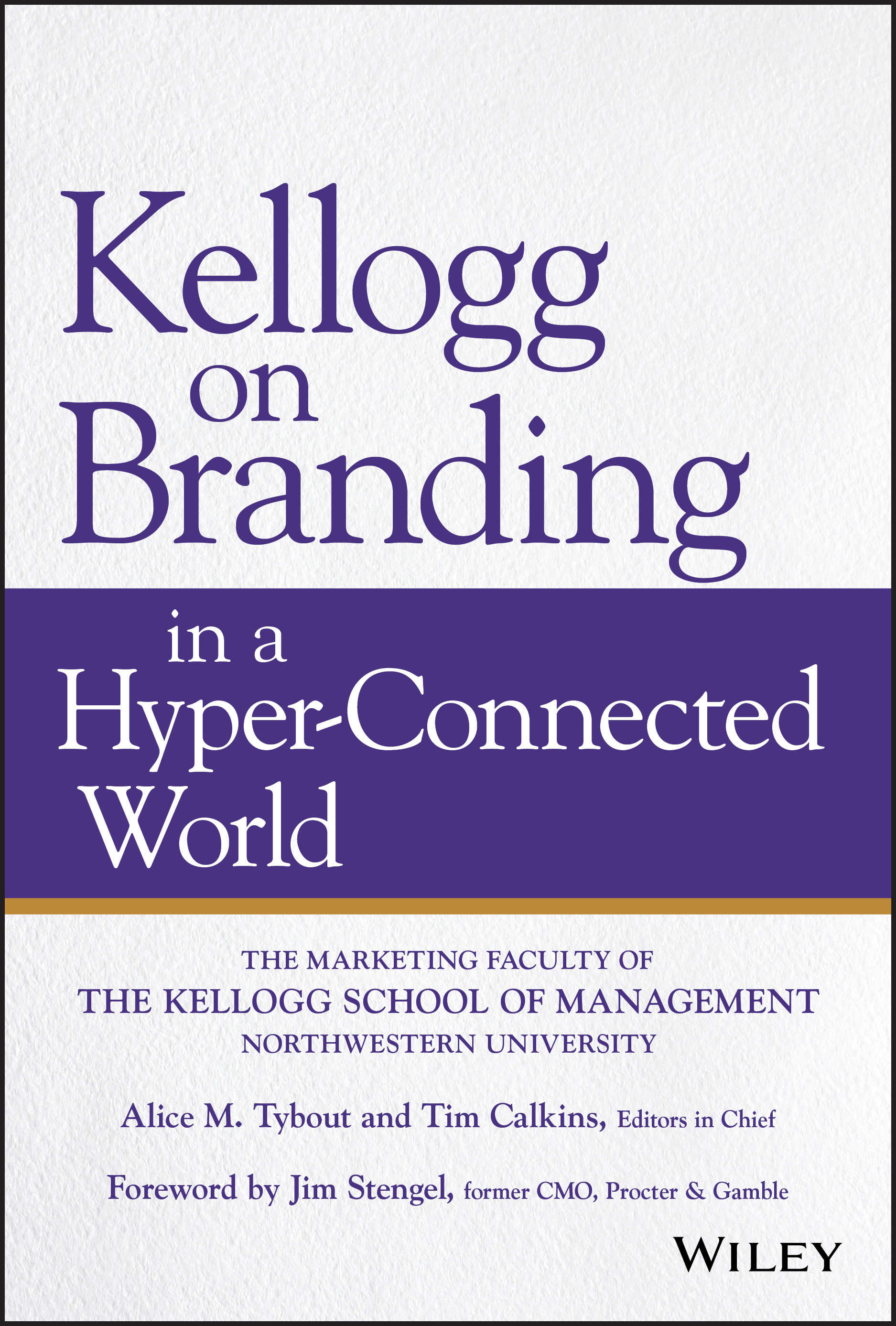 Read more
TILLMAN: The key was to not start from the top. It was to start from the depths of our employee base. Because when change is top-down, there's usually more of a reluctance to embrace it. The more people feel that they're being included and contributing to the end result, the better off you'll be.
I think the crucial piece of this was engaging our employee networks. At SAP, we have more than 50 networks that represent different groups—from women, to Latinos, to our LGBTQ community, and so on. We took this idea to them, and we said, "Look, we have an opportunity to write the new story of SAP together. How would you script the narrative? What are your values? What's your purpose?"
And that's how we wrote the narrative: through the voices of our employees. It was based on their own sense of purpose, which stemmed from their own personal beliefs, attitudes, and feelings of pride.
But we also told stories of how customers were using our products in inspirational ways—to fight poaching in South Africa, or to solve the clean water challenge in India, or to address the capital and investment challenges that entrepreneurs have in certain parts of Latin America.

It was the voice of our employees coupled with the voice of our customers. The way I see it, the external campaign shouldn't come first—it grows out of the internal campaign.

LEININGER: I don't know that I've ever heard anybody say that they used existing employee networks as part of a brand strategy creation process. That was a tremendous insight. You get buy-in from the bottom up, which means it will stick even if something changes at the top. SAP is a technology company, but it's one that delivers through its people, so it makes sense for the brand purpose to come through them.

TILLMAN: There's quite a lot going on this year. We're excited to have Clive Owen, one of our ambassadors, doing another T.V. spot, and we're about to sign another brand ambassador in a couple of weeks—someone representative of the millennial generation with a large social media following.

B2B marketing is interesting. Most people think it's super uncool, and the talk is always about how to "consumerize" the story. To me it's about how you tell the story. And if you're not expanding your marketing message to focus on influencers, then you're limiting your ability to compete over the next decade. So that's going to be a big part of our focus this year: introducing new ways to tell our story and to align it with some really popular social media ambassadors. But obviously the core will be what motivates us, what makes us special, and what defines our culture. In our case, it's a belief that technology can help the world run better and improve people's lives.

LEININGER: How did you introduce the new brand narrative to the company itself?

TILLMAN: We had an employee kickoff meeting in January of 2018, and I had the opportunity to explain the need for this narrative and to take everybody through it. Then we spent the next few months building a strategy for how to introduce it into the marketplace.
Have you developed other ways to expand the core narrative?

In April, we launched a significant [external] campaign—TV, digital, print, everything. Leading up to it, we had employee gatherings and sessions to celebrate this internally. We also built campaigns showcasing our customers. Because one of the questions we had was how does purpose help us sell software?
Instead of a product-based strategy, we talked about outcomes first. For example, we talked about how Compartamos, a Latin American banking institution, was using SAP mobile technology to support the capital and the innovation investments that entrepreneurs needed to be successful.

Recognizing that entrepreneurs in Latin America have traditionally struggled to obtain capital if they don't have physical access to banking institutions, SAP mobile solutions that allow customers to bank from anywhere using their smart phones make a huge difference.

Ultimately, it's about outcomes. You need a solid grasp of the outcome before you hit people over the head with product names they don't understand. You need to start with outcomes, then ask: What product does the company use to achieve that outcome?
LEININGER: You've got this sprawling organization with many sub-business units. What kind of processes or structures do you have in place so that the strategy is executed the way you want? Obviously, you can't control everything.
TILLMAN: The key to consistency is getting everyone on board. The inclusive nature of our strategy certainly helped.

But when it came to the execution phase, yes, of course there were marketing teams across the company working to support their products. We even have brand ambassadors, designated employees whom we select to represent a product area or line of business internally.

We created very simple guidelines. We armed everyone with the brand narrative and talked about the purpose of it. But we also gave those marketing teams the liberty to interpret the story in ways that would resonate in their businesses. They each have their own way of bringing the brand narrative to life. And the fact that they were part of creating the narrative in the first place means it's easier for them to adopt and embrace it in their marketing activities.

LEININGER: What about metrics? When it comes to marketing, companies seem to have too many metrics or none at all. It can be tough to figure out which ones are most effective. How does a company as big and diverse as SAP measure the initiative's success?

TILLMAN: We have some incredibly strong metrics. One is pipeline contribution—in other words, the campaign's impact on marketing-contributed pipelines. The campaign we created around purpose accounted for 65 percent of all marketing-generated pipelines between April and the early part of December. It was our highest-performing campaign in the past five years. So purpose really does matter. In fact, I think there's a strong link between purpose and profitability.

The other metrics we looked at were purchase consideration (in the first three months, purchase consideration increased by six percent) and customer advocacy, which, over the same three months, grew by eight percent.
LEININGER: Wow. That is a big increase in a short time. Basically, that means you have lots of happy customers who are willing to recommend or talk about your products spontaneously.
TILLMAN: The other big one for us was our rise in the BrandZ most valuable brands list. Previously, we were at 21, but last year we moved to 17.

LEININGER: I think brand value is something that can be easy to overlook, but it does have an effect, doesn't it? First, it boosts the employment brand. People are more likely to work for a company with a strong reputation. Secondly, it bleeds into the popular business press, which leads to positive momentum.

TILLMAN: It was our highest growth rate since 2009. Bill McDermott, our CEO, wants SAP to become one of the ten most valuable brands in the world. Even though there are only consumer brands in the top ten today, we're well on our way to becoming the first B2B company to break into that space. Becoming a top-ten brand is important on many levels—from attracting and retaining top talent, to influencing decisionmakers at all levels, to serving as a role model of a purpose-driven brand.
Add Insight to your inbox.