What You Need to Know about the Newest Frontier of Brand Storytelling
What You Need to Know about the Newest Frontier of Brand Storytelling
An excerpt from Kellogg on Branding in a Hyper-Connected World explores the power of a "transmedia" approach.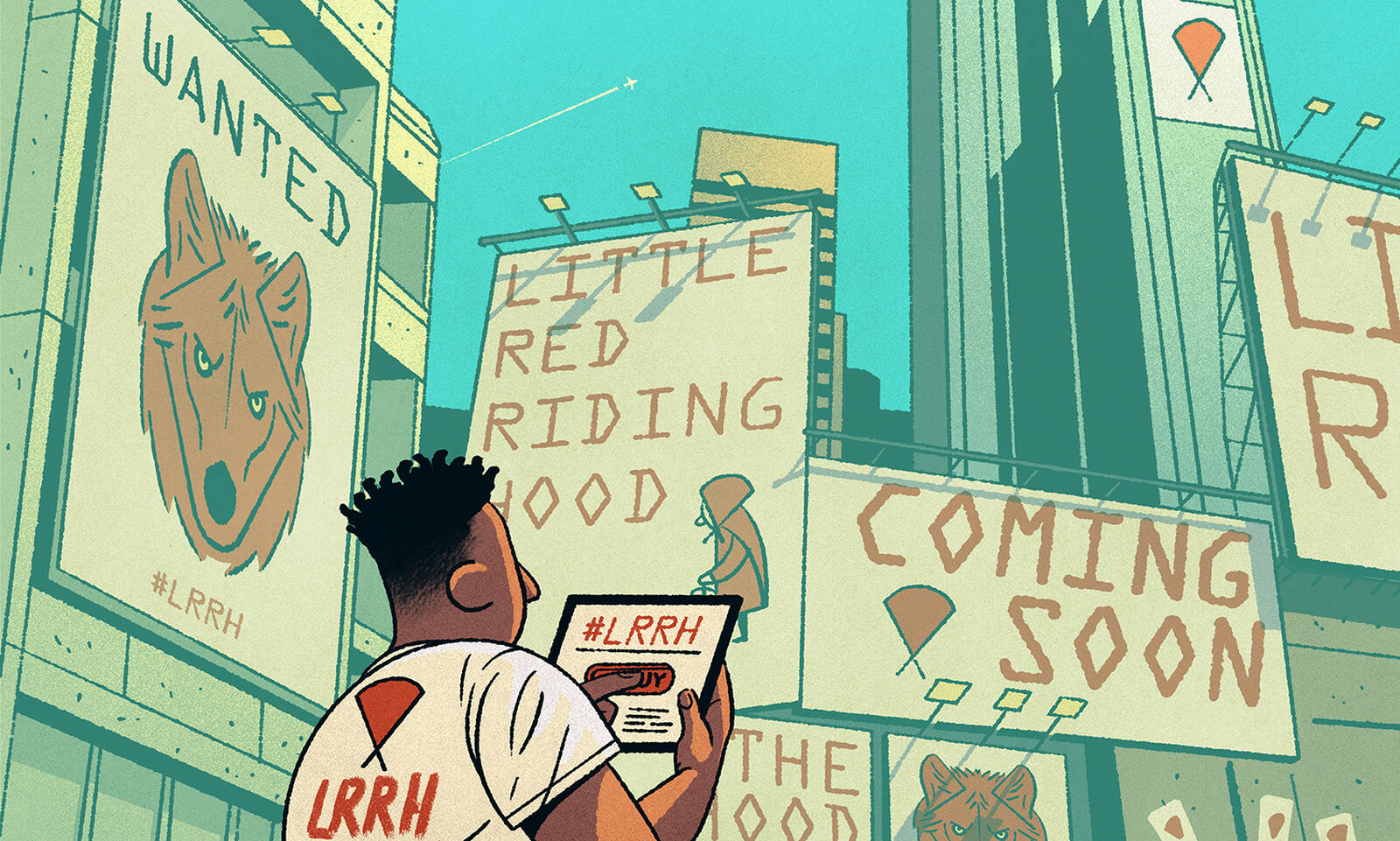 Michael Meier
With consumers facing a barrage of branded content, today's marketers know that in order to cut through the noise, messages have to be relevant and timely. They are also discovering that, if done right, digital media storytelling has incredible power to create conversations between brands and consumers.

In the following excerpt from his chapter "Digital Brand Storytelling" in Kellogg on Branding in a Hyper-Connected World, Mohan Sawhney, a clinical professor of marketing at Kellogg, explains the importance of "transmedia storytelling" to the future of brand narratives.
Now we come to the new frontier in brand storytelling. In the world of digital, it's not just about taking a story and repurposing the same content for different channels: that would be a cross-media approach.
Add Insight
to your inbox.
We'll send you one email a week with content you actually want to read, curated by the Insight team.
Instead, each new medium requires new thinking. The idea is to create a coordinated story experience, or transmedia storytelling, in which each medium or channel plays a specialized role and does what it does best. This approach requires its own lenses and mental models. With transmedia, one overall story is orchestrated in multiple media, each telling a part of the story. This coordinated, unified story experience encourages customers to go deeper into the story as they are drawn into the experience over a multitude of channels used to create a holistic story world.
Henry Jenkins, the provost professor of communication, journalism, cinematic arts, and education at the University of Southern California, describes transmedia storytelling as a process in which integral elements are dispersed across multiple channels to create a coordinated entertainment experience. When first explaining the concept more than a decade ago, he cited The Matrix, which remains a quintessential example of a transmedia story told via three live-action films, a series of animated short features, comic books, and several video games. There is no single source; to grasp the entire Matrix universe, you need to experience them all.
Excerpted and adapted with permission of the publisher, Wiley, from Kellogg on Branding in a Hyper-Connected World by Alice M. Tybout and Tim Calkins. Copyright (c) 2019 by John Wiley & Sons, Inc. All rights reserved. This book is available wherever books and ebooks are sold.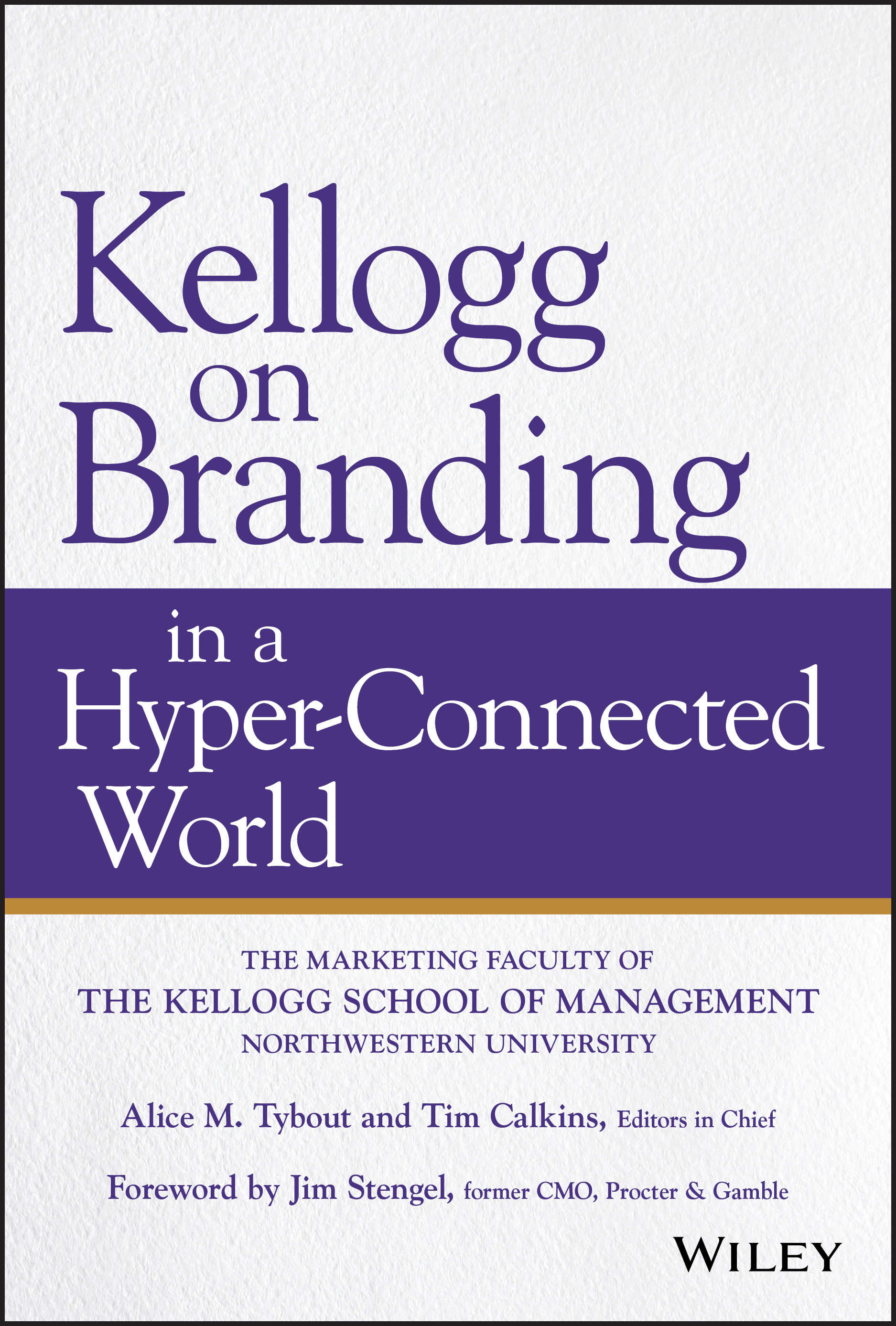 Read more
Storytelling as Immersive Experience
Transmedia storytelling allows a story to unfold across multiple media platforms. The "spreadability" of the narrative is an important consideration and is accomplished through viral marketing practices in social media channels. It begins with a core fan base that will share and disseminate the narrative, thus creating more interest in and buzz around the story.
Transmedia storytelling strives for continuity of the narrative as the story expands across multiple channels, thus giving fans an immersive experience. Transmedia storytelling as we know it today emerged in the entertainment industry with films such as The Blair Witch Project (1999), whose promotional campaign incorporated televised "documentaries" on the history of the (fictional) Blair Witch and on-the-street personnel who distributed missing-person flyers for the characters who disappear in the film. This technique was adopted by brand marketers across a wide range of industries. The rise of transmedia brand storytelling was fueled by the ability of digital and social media channels to connect with diverse audiences across the world.

A useful case study examines The Hunger Games film series, which began in 2012 with the launch of the first movie in the franchise. It was followed in 2013 by the second film, The Hunger Games: Catching Fire, which set the record for the biggest opening weekend for any movie ever released in the month of November.

A traditional marketing campaign would have focused on creating brand awareness a few weeks prior to the release of the film, using established media channels such as TV, radio, magazines, and billboards, as well as partnerships, a dedicated web site, and YouTube teasers. Other traditional elements might have included in-person PR (interviews, red carpet), online PR (blogs and social media), and cross-marketing partnerships.

By contrast, the Catching Fire transmedia campaign was an elaborate effort that went beyond movie posters and web sites to attract attention and create intrigue in curious fans' minds. Teaser billboards began appearing in April 2013, well in advance of the film's November opening. The story world had many elements that played out over specialized channels. On Tumblr, the studio created an elaborate online fashion magazine called Capitol Couture. When curious fans googled Capitol Couture, they reached a Tumblr site about the Capitol, which in turn led to the Capitol's links on Facebook, Twitter, YouTube, and Instagram. Fans could experience the strange world of fashion in the Capitol through these sites and links.

Fan engagement could be gauged from the huge amount of fan-created content on the film's social media sites. On the Capitol Couture Tumblr, for example, a section called "Citizen activity" encouraged "citizens" to post their pictures and videos showcasing their fashion creations, thus serving, whether knowingly or unknowingly, as brand ambassadors. Tumblr's focus on images and videos made the site a go-to for fans who loved fashion, design, and creativity. The Tumblr videos were quickly devoured by fans of the film, which provided strong encouragement to other fans to share and participate with their own videos.

How successful was this transmedia storytelling approach? The numbers tell their own compelling story. The Capitol's Facebook page had over 10 million likes and over 850,000 followers on Twitter. Catching Fire's trailer was among YouTube's most-watched videos, and the term "hunger games" was one of the most searched categories on Google. The film was also a top trending topic on Twitter. On its opening weekend the film took in $158.1 million at the box office on the way to a total of $864.9 million globally. Catching Fire became the highest-grossing lm at the domestic box office for 2013.

Creating Effective Transmedia Campaigns
To create effective transmedia campaigns, brand marketers should understand the four Ps: pervasive, persistent, participatory, and personalized (not surprisingly, two of the four are foundational elements of brand storytelling).

Pervasive
As the story evolves and gains more depth, it must remain coherent and connected to the overall story line. In the case of The Hunger Games, the campaign was so pervasive in its communication to the target audience via online and offline channels that there was considerable excitement as the movie's release approached.
Persistent
The campaign must persist through multiple channels—social, digital, and traditional—to foster round-the-clock brand awareness and to stimulate the social participation of the target audience. The Hunger Games's persistence also helped blur the distinction between reality and science fiction, which helped immerse fans in a world that was highly accessible.
Participatory
The audience must be encouraged to participate actively in the campaign through challenges, content creation (e.g., photos and vid- eos), and active sharing on social media. Active fan participation and real events contributed to shaping The Hunger Games story world and adding value to the fans' experience. The interconnection among the media messages ensured that everyone was able to join the storytelling experience on Facebook, YouTube, Twitter, Instagram, and other social media.
Personalized
Story elements that allow viewers and fans to co-create their experience and help shape the story increase engagement. In The Hunger Games, YouTube served as the "official TV broadcast" of the story world. The audience was also given the opportunity to have a personalized experience through such tactics as identity cards, victors' contests, and access to limited information.
Transmedia is the next frontier for digital brand storytelling. The first movers, following the lead of the entertainment industry, will be able to take their brand storytelling to the next level, with the creation of an entire world that's presented holistically and synergistically.
Most Popular
Knowing your own motivations can help you successfully transition to a new role or industry.
Many data viz gurus advocate for decluttering graphs and focusing on specific info. Do those techniques actually help your audience?
Growth continues, but risks abound.
Most Popular Podcasts
Coworkers can make us crazy. Here's how to handle tough situations.
Plus: Four questions to consider before becoming a social-impact entrepreneur.
Finding and nurturing high performers isn't easy, but it pays off.
A Broadway songwriter and a marketing professor discuss the connection between our favorite tunes and how they make us feel.