Podcast: What Should DEI Work Actually Look Like?
On this episode of The Insightful Leader's "Ask Insight"—where our listeners ask questions of our faculty experts respond—we learn that changing the status quo will take self-reflection and time.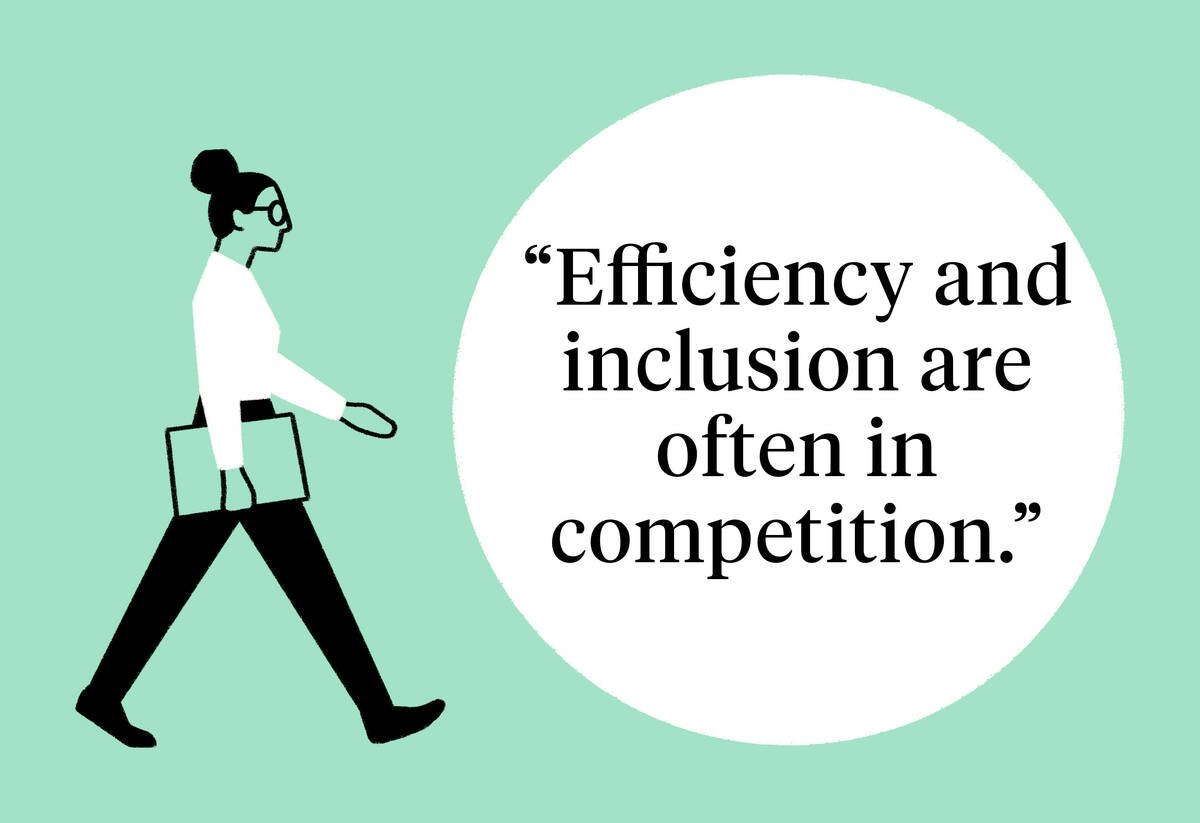 How, exactly, can an individual make an impact around diversity, equity, and inclusion (DEI) at their workplace?
That's what Rachel Daricek, a senior director of product marketing at a health tech company, asked Kellogg Insight to help answer. She noticed that representation dwindled as she moved towards the top of the org chart.
On our first episode of Ask Insight—a podcast where listeners ask Kellogg faculty for answers to their business and leadership questions—we connect Daricek with Nicholas Pearce, a clinical professor of management and organizations at Kellogg, to help answer her question.
"When it comes to diversity, equity, and inclusion, in a very deep way, there aren't five quick bullet points to take away," Pearce says.
But there are some bigger-picture ideas to keep in mind, and Pearce says sticking with them could be transformational.
Note: The Kellogg Insight podcast is produced for the ear, and not meant to be read as a transcript. We encourage you to listen to the audio version above. However, a transcript of this episode is available here.
Add Insight to your inbox.