The Economics of the Illegal Drug Market
The Eco­nom­ics of the Ille­gal Drug Market
An argu­ment for sen­tenc­ing deal­ers based on the puri­ty of their product.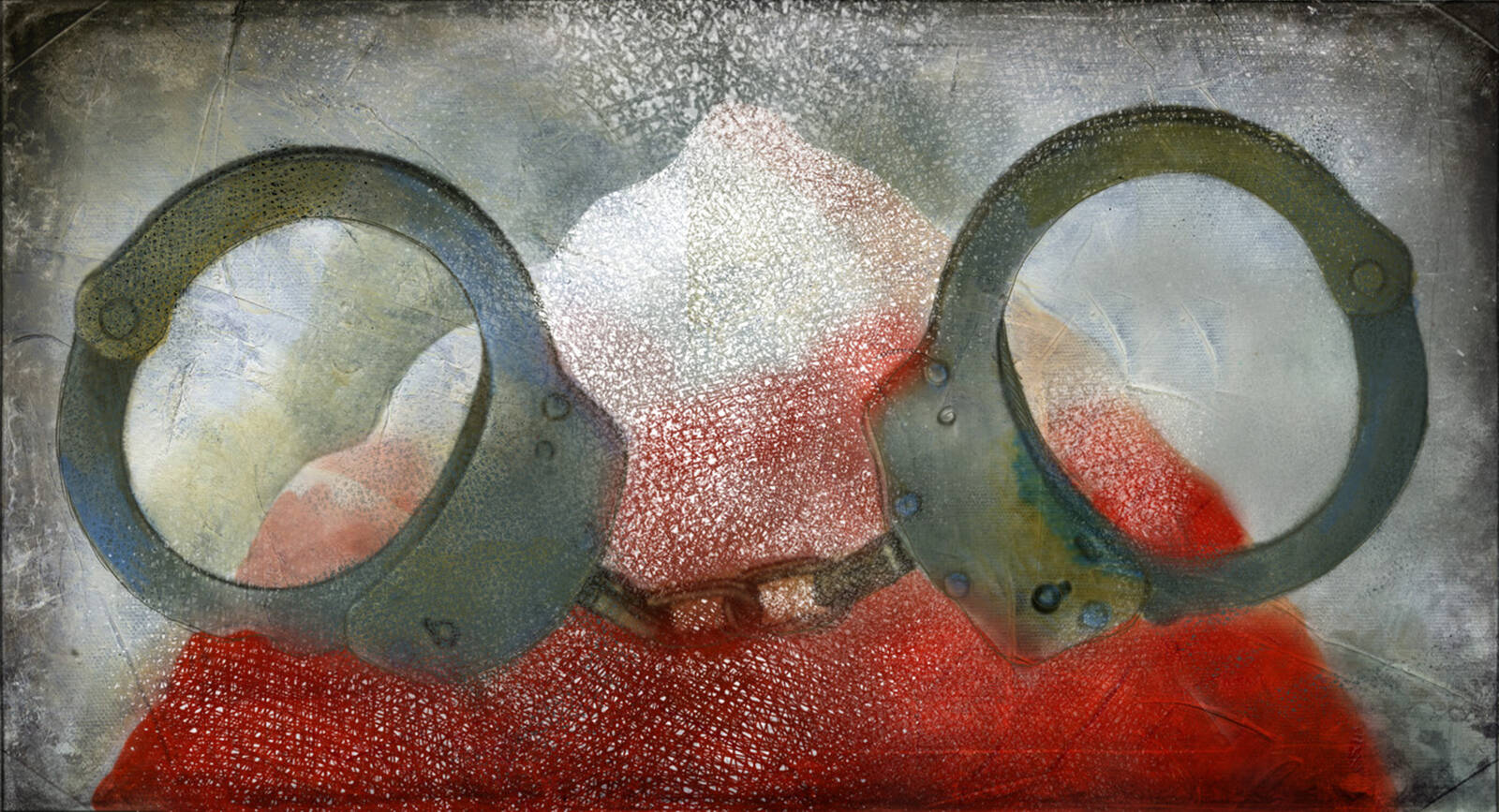 What does the ille­gal drug mar­ket look like to an economist?
This research recent­ly won Kellogg's Stan­ley Reit­er Best Paper Award.
This is what the Kel­logg School's Nico­la Per­si­co set out to learn. A bet­ter under­stand­ing of the key fea­tures of the mar­ket for illic­it drugs, he rea­soned, could lead to more effec­tive poli­cies and enforce­ment practices.
Per­si­co, a pro­fes­sor of man­age­r­i­al eco­nom­ics and deci­sion sci­ences at the Kel­logg School, devel­oped a new mod­el of the drug mar­ket that accounts for the fact that buy­ers do not know a drug's puri­ty before pur­chas­ing it, as well as the fact that they can­not con­test sales of impure drugs.
Add Insight
to your inbox.
We'll send you one email a week with content you actually want to read, curated by the Insight team.
The mod­el pro­vides a fuller pic­ture of the drug mar­ket, and it includes some sur­pris­ing impli­ca­tions. For one, police pres­ence may actu­al­ly increase buy­er loy­al­ty to spe­cif­ic sell­ers. And if pol­i­cy­mak­ers choose to impose more lenient sen­tences on sell­ers of impure drugs, over­all demand for drugs could decrease.
A Prob­lem of High­est Priority
The Unit­ed States' war on drugs is tremen­dous­ly cost­ly—not only in terms of mon­ey spent, but also with regard to police man­pow­er, legal pro­ceed­ings, and long-term incar­cer­a­tion. ​"Ille­gal drugs arguably rep­re­sent the num­ber-one law enforce­ment issue in the U.S.," Per­si­co says, ​"so fig­ur­ing out how to make progress in this area is very important."
Persico's pre­vi­ous work on racial pro­fil­ing by police brought him to a crim­i­nol­o­gy con­fer­ence where drug schol­ar Peter Reuters dis­cussed the issue of price dis­per­sion in the illic­it-drug mar­ket — that is, how drugs of the same type sold for very dif­fer­ent prices in dif­fer­ent places and at dif­fer­ent times.
That obser­va­tion got Per­si­co think­ing about the drug mar­ket in gen­er­al: How did its struc­ture dif­fer from mar­kets for legal prod­ucts and ser­vices? Which eco­nom­ic mod­els explained it best? And, impor­tant­ly, what impli­ca­tions for pol­i­cy and enforce­ment could be derived from a bet­ter under­stand­ing of the drug market?
Beyond Sup­ply and Demand
Past efforts to char­ac­ter­ize the drug mar­ket relied on stan­dard sup­ply-and-demand mod­els. ​"It's Econ 101," Per­si­co says. ​"The demand curve slopes down and the sup­ply curve slopes up, and where they meet is the equi­lib­ri­um point, or mar­ket-clear­ing price." He acknowl­edges that this basic mod­el has virtue, but wished to take a ​"Drug Mar­ket 2.0" approach, as he called it, to gain a bet­ter under­stand­ing of mar­ket struc­ture and dynamics.
"If there's a lot of police enforce­ment, buy­ers take more risk switch­ing sell­ers because the next sell­er could be an under­cov­er police officer."
Part of that approach was the recog­ni­tion that while illic­it drugs share some eco­nom­ic qual­i­ties with agri­cul­tur­al com­modi­ties like cof­fee, drugs sell at a much high­er price. And, more impor­tant­ly, drug trans­ac­tions are not enforce­able through the legal system.
Per­si­co and coau­thors Mano­lis Gale­ni­anos of Roy­al Hol­loway Col­lege and Ros­alie Lic­car­do Pac­u­la of RAND Cor­po­ra­tion used Drug Enforce­ment Admin­is­tra­tion infor­ma­tion on drug trans­ac­tions (hero­in, cocaine, and oth­ers) in the U.S. from 1981 to 2003. The data the DEA sup­plied came from infor­mants, under­cov­er agents, and tech­ni­cians, and includ­ed price, loca­tion, and puri­ty of the drugs. An addi­tion­al data set pro­vid­ed infor­ma­tion on those arrest­ed for buy­ing and using drugs, and includ­ed demo­graph­ics, num­ber of deal­ers trans­act­ed with, dif­fi­cul­ty locat­ing deal­ers, and price paid.
Pre­lim­i­nary data analy­sis high­light­ed the unen­force­abil­i­ty issue in a big way. ​"We saw the price dis­per­sion, as expect­ed, but also that about 5 – 10 per­cent of the trans­ac­tions were com­plete­ly fake," Per­si­co said. ​"Those trans­ac­tions — ​'rip-offs' — involved no drug con­tent at all, but buy­ers paid the same aver­age amount for the prod­uct as they did for real drugs." For exam­ple, 8.2 per­cent of all hero­in trans­ac­tions were rip-offs. ​"If some­one sells me cof­fee that's actu­al­ly dirt, I can take them to court," Per­si­co says. ​"I can't do that with hero­in or cocaine."
If you are buy­ing an ille­gal drug, you only learn its puri­ty after the sale is made. Why does that mat­ter? ​"The inabil­i­ty to know the qual­i­ty of drugs before pur­chase, com­bined with the unen­force­abil­i­ty, means the drug mar­ket is always on the brink of col­lapse, as there will be incen­tive on the part of sell­ers not to make good on the prod­uct qual­i­ty expect­ed," Per­si­co says. Rec­og­niz­ing this ​"moral haz­ard" on the sell­ers' part is crit­i­cal for under­stand­ing the drug mar­ket — and address­ing it more effectively.
Buy, Sell, Repeat
One ques­tion raised by Persico's line of think­ing was how the drug mar­ket could con­tin­ue to exist in the first place — and even flour­ish — giv­en the incen­tive for rip-offs. He believed there was a sim­ple expla­na­tion: repeat­ed inter­ac­tions between the same buy­ers and sellers.
To explore this mech­a­nism, the researchers turned to labor eco­nom­ics mod­els pio­neered by for­mer North­west­ern Uni­ver­si­ty eco­nom­ics pro­fes­sor and Nobel Prize win­ner Dale Mortensen—mod­els orig­i­nal­ly devel­oped to under­stand when and why work­ers switched from one employ­er to anoth­er. ​"The labor mod­els assume that qual­i­ty of the work — or the ​'prod­uct' — is con­sis­tent," Per­si­co says, ​"but that's not a fair assump­tion in the drug mar­ket." So the researchers adapt­ed their mod­el to account for the real­i­ty that a drug buy­er will not be able to know the prod­uct qual­i­ty when deal­ing with a sell­er for the first time.
When the researchers includ­ed the moral-haz­ard com­po­nent in the mod­els, they could see that hav­ing buy­ers who repeat­ed­ly patron­ize the same sell­er helps keep the mar­ket sus­tain­able. In oth­er words these fre­quent shop­pers keep their deal­ers hon­est by dis­cour­ag­ing rip-offs. For exam­ple, 76 per­cent of fre­quent hero­in users report­ed buy­ing drugs most recent­ly from their reg­u­lar deal­er. ​"Where qual­i­ty can't be enforced by courts, the only thing that keeps it at a rea­son­able lev­el is repeat­ed inter­ac­tions," Per­si­co says.
On this point, Per­si­co spec­u­lates that greater police pres­ence — includ­ing the under­cov­er vari­ety — actu­al­ly makes repeat­ed inter­ac­tions more like­ly, thus increas­ing drug puri­ty. ​"If there's a lot of police enforce­ment, buy­ers take more risk switch­ing sell­ers because the next sell­er could be an under­cov­er police offi­cer," he says.
And that helps keep the drug mar­ket going.
Bet­ter Enforce­ment Means Less­er Enforcement
Out of Persico's research emerges a log­i­cal but con­tro­ver­sial enforce­ment rec­om­men­da­tion: less harsh sen­tences for those sell­ing less pure drugs.
Using tougher penal­ties for drug con­vic­tions has not reduced drug afford­abil­i­ty; cocaine and hero­in prices have fall­en sig­nif­i­cant­ly, despite stronger enforce­ment. Less harsh sen­tenc­ing for sell­ers of impure drugs will result, the­o­ret­i­cal­ly, in a high­er pro­por­tion of rip-offs, because such sell­ers will spend less time in jail and face less deter­rence than their pure-drug-sell­ing coun­ter­parts. A high­er rate of rip-offs would, the mod­el shows, encour­age more buy­ers to exit, lever­ag­ing the moral haz­ard to erode demand for illic­it drugs.
Car­ry­ing this log­ic to the lim­it, Per­si­co believes there should be zero penal­ty for a 100 per­cent-impure drug sale. ​"If someone's sell­ing sug­ar under the pre­tense of sell­ing cocaine, let's cel­e­brate this guy!" he says. ​"The penal­ty should be for the actu­al amount of illic­it sub­stance sold, not the amount pur­port­ed­ly sold — let the pun­ish­ment fit the actu­al crime."
Persico's enforce­ment sug­ges­tion poten­tial­ly address­es an impor­tant social issue as well, giv­en that those incar­cer­at­ed for drug offens­es tend to be from minor­i­ty and low-income pop­u­la­tions. ​"A more lenient sen­tenc­ing pol­i­cy would get peo­ple out of jail faster, save tax­pay­er mon­ey, and keep the per­cent­age of rip-offs high­er," he says. ​"Who could be against that?"
Per­si­co acknowl­edges the chal­lenge of imple­ment­ing his pol­i­cy sug­ges­tion. ​"It's not clear if the gov­ern­ment would take our sen­tenc­ing rec­om­men­da­tion seri­ous­ly," he says.
Drug mar­kets will con­tin­ue to evolve. Some mar­kets, like that for mar­i­jua­na, have even moved from illic­it to legal in some US states. The key take­away from Persico's research, then, is that to address any drug mar­ket and devel­op effec­tive poli­cies relat­ed to it, we first have to under­stand its dynam­ics and unique features.
That is a pre­scrip­tion well worth following.
Featured Faculty
About the Writer
Sachin Waikar is a freelance writer based in Evanston, Illinois.
About the Research
Galenianos, Manolis, Rosalie Liccardo Pacula, and Nicola Persico. 2012. "A Search-Theoretic Model of the Retail Market for Illicit Drugs." Review of Economic Studies. 79(2): 1239–1269.
Suggested For You
Most Popular
Most Popular Podcasts