Taking the Pulse of the Changing U.S. Healthcare Ecosystem
As healthcare gets more complex—and more expensive—business models are adapting to address misaligned interests and incentives.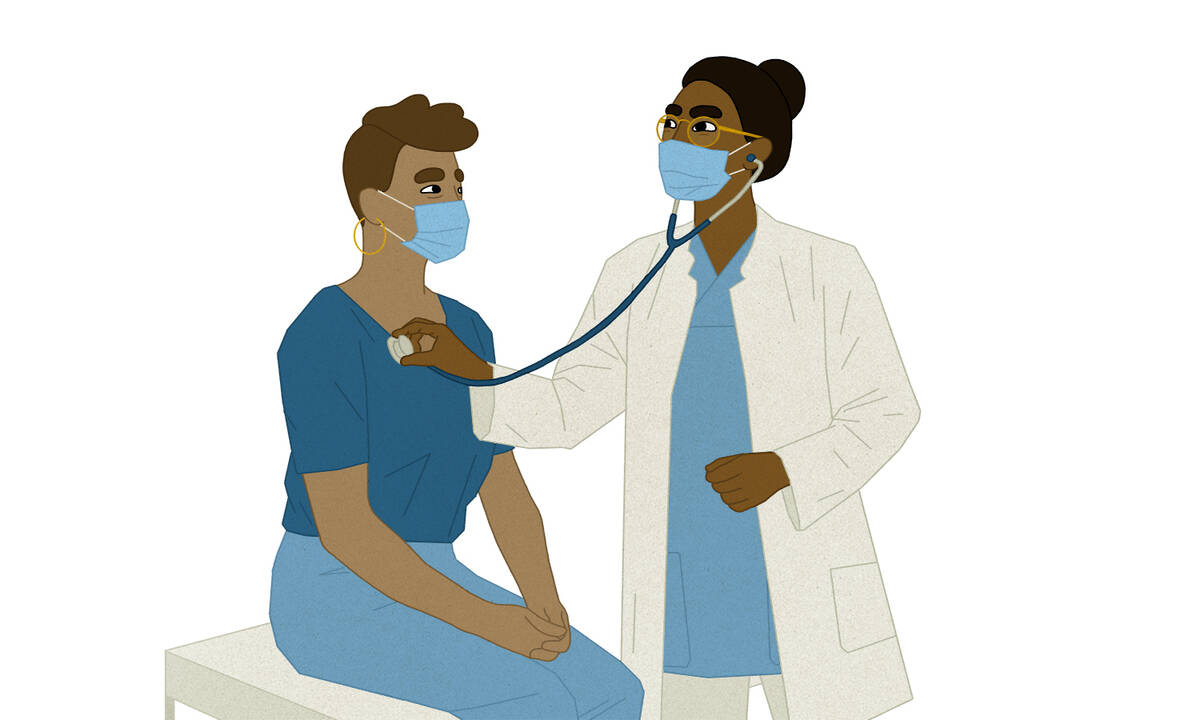 Lisa Röper
At 18 percent of the economy, healthcare in the U.S. is big business.
Or rather, it is several businesses.
"It's a bit of a misnomer. There is no 'healthcare business.' There are a bunch of business models that exist within United States healthcare," says Craig Garthwaite, a professor of strategy at Kellogg and director of the Healthcare at Kellogg program.
After all, the business model of a hospital, with large volumes of patients but small profit margins, looks quite different from that of a pharmaceutical company, with far higher margins—and risk.
But increasingly, the barriers separating these different businesses and models are being redrawn, or entirely collapsed. Consider the UnitedHealth Group, which today acts as an insurer, pharmacy-benefits manager, specialty-pharmacy operator, and even healthcare provider, employing more than 50,000 doctors. Or consider CVS Health's recent acquisition of Aetna, or Humana's acquisition of home healthcare giant Kindred at Home.
"Firms are really trying to organize a bunch of different activities in the same firm," Garthwaite explains. Garthwaite, a prominent healthcare economist, was speaking during a recent The Insightful Leader Live webinar.
But why are firms organizing themselves in this way now? And what will it mean for various parts of the healthcare ecosystem—including patients?
Why Now?
To understand the increased integration of various levels of the healthcare system, look no further than Vitrakvi, a drug designed to treat a cancer caused by a rare genetic abnormality.
In an earlier era, a promising new drug might simply have been released on the market, and the right patients would have found it. But Vitrakvi, harbinger of a new age of precision medicine, faces some unique challenges. Namely, the drug can probably help fewer than 10,000 total patients in the country. For that limited number of patients, the drug is a boon. But finding those patients requires lots of genetic testing—testing so expensive that it may not be covered by insurance.

"So how do you identify those patients?" asks Garthwaite. How do you get coverage of that DNA test in addition to coverage of your product? And then how do you incentivize the doctors to want to test for this?
Pharmaceutical companies aren't the only ones facing a mismatch between what would best serve patients and the incentive structures currently in place. Take MRIs. Hospitals charge a lot more for MRIs than do nonhospital providers. Yet most MRIs are done at hospitals. Why? Physician referrals. Doctors have no real incentive to refer patients to less-expensive providers, so they don't, unnecessarily increasing healthcare spending for everyone.
"The incentives need to be on the provider," says Garthwaite.
Wave of Integration
Still, proper incentives are challenging to design, particularly as healthcare gets more complex, which means nobody is quite sure which incentives will generate how much value at which level of the system. After all, no insurer or hospital wants to incentivize providers to behave in one way, only to have all of the benefits of those incentives accrue to some other firm. Which is why companies are increasingly trying to fill as many roles as possible.
"I think that's why you've seen this increasing amount of vertical integration in the market," says Garthwaite. He also points to startups like Oak Street Health, which is a risk-bearing primary care practice, meaning they assume responsibility for all of the healthcare costs for patients in the hopes of saving money on their care and pocketing the difference. Ultimately, the goal is for providers to be responsible for not just services but value.
"We want to pay for health, as opposed to … the consumption of healthcare services," says Garthwaite.
He notes that other types of healthcare systems, such as a single-payer system, do a better job of incentivizing health as an outcome. In the UK, for instance, the National Health Service has every incentive to invest in preventative medicine for five-year-olds, knowing those investments will pay off over time, since the system will still be insuring them when they're 80.
"We don't get that in the United States; we have this mixed public and private system where people are moving across insurers, so there are some ways in which it is possible to generate the value, but it might be hard to capture it as a firm if you're not the single national payer," he says.
Single-Payer Not a Panacea
That doesn't mean Garthwaite sees single-payer as a panacea—particularly because, if it is accompanied by downward pressure on pricing, it could lead to poorer quality of care. He points to some his own research with several colleagues (including Kellogg's Amanda Starc) that finds a relationship between the number of privately insured patients available in a geographic area and the quality of a hospital's offerings along a number of dimensions. Essentially, the researchers find, hospitals are upping their game in order to compete for more-profitable patients.
"They are providing more quality in search of more profit," he says.
In fact, Garthwaite pushes back on the very idea that it's completely clear that the U.S. pays too much for healthcare. The U.S. is a wealthy country, after all: How better to spend that wealth than on the health of our citizens?

The bigger problem, in his view, is not purely what we spend, but whether we are getting value for our money: "Are we getting the most efficient healthcare system that we want for the dollars that we spend?"
Garthwaite is optimistic that better-aligned incentives, vertical integration, and other experimental business models can, if not actually reduce healthcare spending, at the very least get us more value for our money.
"This is business's shot to get this right," he says of the current moment. If firms fall short, he says, Americans might eventually decide, "the juice is not worth the squeeze here anymore: we're going to Medicare for All."
Featured Faculty
About the Writer
Jessica Love is editor-in-chief of Kellogg Insight.
Add Insight to your inbox.