What to Consider Before Taking a Job at a Family-Owned Business
Working for a family firm can be rewarding, but you should do your homework first to make sure it's the right place for you.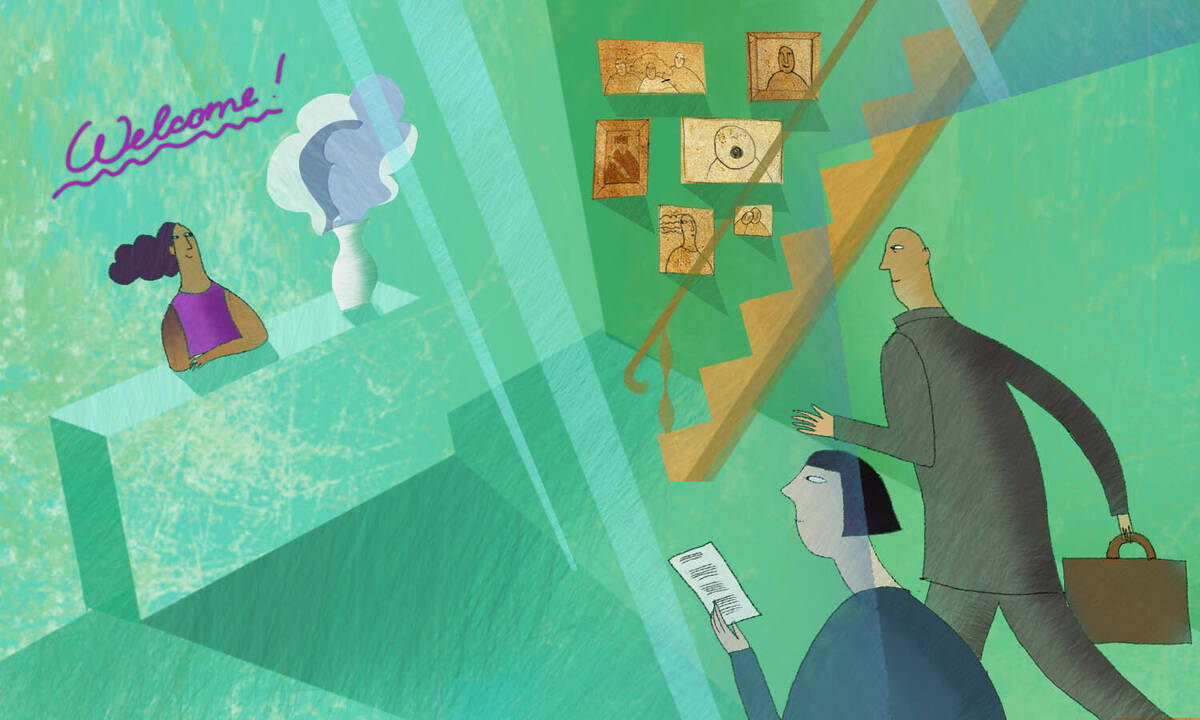 When you think about joining a family business as a nonfamily member, what comes to mind?
Perhaps you envision sordid scenes from the HBO drama Succession, where conniving and backstabbing are the rule of the day. Or perhaps you picture a small, regionally focused firm mired in the past, clinging to the vision of a long-deceased founder.
These perceptions don't always mirror reality, says Jennifer Pendergast, a clinical professor at Kellogg and the Executive Director of the John L. Ward Center for Family Enterprises.
For one thing, family businesses are hardly niche. In the U.S., over 32 million family businesses employ 83 million people—59 percent of the private-sector workforce. And far from being mired in an unprofitable past, family businesses can actually offer superior financial returns, particularly in down markets. More recently, the financial picture has been even brighter: an analysis from Credit Suisse finds that since 2006, the top 1,000 family firms have achieved higher growth, profitability, and return on equity than a benchmark set of nonfamily firms.
Of course, not everything is rosy at family firms. While there are plenty of businesses like Pella—recognized not only for its high-quality windows but also for being a top employer and for its commitment to the small town of Pella, Iowa—there are also companies like Purdue Pharmaceuticals, owned by the Sackler company and infamous for its role in the opioid pandemic.
Here's the thing, says Pendergast, speaking at a recent The Insightful Leader Live webinar.
"Just because businesses are owned by a family doesn't mean that all family businesses are alike."
This means potential employees should "do their homework" before joining a family business. What exactly should they look for? Pendergast explains.
Is There a Strong Board of Directors?
One thing to look for is a board of directors that includes independent directors. This signals that family members in leadership positions are willing to engage with, and learn from, independent, objective experts. It also helps ensure that boardroom discussions are relatively free of family drama.
In fact, some of the best-governed family businesses deliberately put structures in place to prevent family conflict from interfering with how their board operates.
"Oftentimes families will actually have a separate structure that they call a 'family council' or 'family assembly' where the family gets together: They talk about business. They talk about what's important to them. They may address issues or challenges," says Pendergast. "So hopefully any dissention in the family is segregated from the business as a whole."
Are the Family Employees Qualified?
Another hallmark of a well-run family business is a family-employment policy that ensures that family members are qualified to do their jobs.
Family members should be subject to similar requirements to enter the business as nonfamily members, for instance. And there should also be professional development plans in place to ensure that the next generation of family members will be ready to step into leadership roles.
"Understand if the people in the business are qualified to be there," says Pendergast.
Are Nonfamily Members Recognized for Their Contributions?
It's also important to determine how other nonfamily members are currently faring at the business. Look at the org chart and determine for yourself: Has the company been successful in recruiting nonfamily members? Do those nonfamily members tend to stick around? Are they ever promoted to senior roles?
Pendergast also advises getting clarity on what kind of incentive scheme is in place to ensure that nonfamily members benefit when the business succeeds.
"Oftentimes families are hesitant to provide stock- or option-related compensation to employees," says Pendergast. "Have they structured an incentive compensation scheme in such a way that you do get some upside for the performance you achieve?"
Does the Culture Fit What You're Looking For?
Finally, try to get a sense of what kind of employee thrives in this particular corporate environment.
This is good advice before joining any company, of course. But family businesses in particular have a reputation for decision-making that is built around consensus rather than speed. There may also be strict guardrails in place that restrict which decisions are likely to be made: "sacred cows" that cannot be touched, divisions that will not be sold, or a cap on debt, no matter the business case. So if you prefer a speedy, high-risk, high-reward environment, you may want to think twice before joining a family-owned enterprise with a slower and more conservative culture.
On the other hand, family businesses also have a reputation for being more loyal to long-time staff, as well as more committed to the communities where they operate. They are also often dedicated to maintaining their own long-term legacy. "So if you're working together on product development, as an example, they're going to care about quality," says Pendergast.
Ask Questions
Pendergast acknowledges that it can be tough to suss out this information from the outside. But she does have a few suggestions. For instance, before accepting a job, leverage opportunities to speak with nonfamily-member employees and ask them questions about their own experiences with the company.
She also advises gently probing some of these issues around governance and culture during the interview process. Most family businesses detail their history on their website: use that page as a starting point.
Interviewers are likely to be receptive to questions if you can approach it from the standpoint of, "I really appreciate and value the fact that you're family-owned, that your family has been committed to this for so long that you have this history and legacy," says Pendergast. "I'm curious to understand more how that impacts the business day to day."
Featured Faculty
About the Writer
Jessica love is editor in chief of Kellogg Insight.
Add Insight to your inbox.