The Dos and Don'ts of Repositioning Your Brand
This "strategy of last resort" should not be undertaken lightly. An excerpt from Kellogg on Branding in a Hyper-Connected World.
In 2012, Blue Apron shipped its first meal kits and a new product category was born.

At the time, the company appealed to potential customers by promoting the idea that their product—refrigerated boxes sent to people's homes with everything they needed to create a delicious meal—was superior to other dining options: that it was more efficient than grocery shopping, for instance, and more fun and engaging than takeout.
But then competitors entered the fold: HelloFresh, Plated, Purple Carrot. These entrants weren't comparing themselves to grocery shopping or takeout; they were comparing themselves to, well, Blue Apron. Had Blue Apron's original brand positioning—how it wanted consumers to think about its product—run its course?
Once a brand's position gains traction, the goal is generally to build on that positioning, says Alice Tybout, a professor of marketing at Kellogg. But occasionally, a brand's position might need to be reconsidered from the ground up. In this excerpt from
Kellogg on Branding in a Hyper-Connected World, Tybout explains when a brand may need to reposition itself, as well as the challenges it will likely face.
When a brand position is developed, the goal is to sustain it over time. However, certain circumstances may require the repositioning of a brand, which may involve changing the frame of reference or reframing. This typically is necessary when a brand is the first entrant in a category.
Consider the introduction of Miller Lite, which was the first successful light beer in the United States. Its frame of reference—the category in which it held membership—was regular beer, which had great taste, and its point of difference was being less filling, which was supported by having fewer calories than other beers. The entry of Bud Light resulted in consumers changing their perception of the frame of reference from regular beer to light beer. This new frame changed Miller Lite's point of difference—less filling—to a point of parity. To differentiate the brand, Lite had to develop a new point of difference. Bud Light beat Miller Lite to the punch by promoting its superior taste, which was supported by the fact that Budweiser's base brand was the "King of Beers." By focusing on its superior taste, Budweiser adopted the point of difference that is a key determinant of beer choice, leaving Lite to find a niche benefit. Blue Apron faces a similar challenge with the emergence of other brands in the meal kit category.

Excerpted and adapted with permission of the publisher, Wiley, from Kellogg on Branding in a Hyper-Connected World by Alice M. Tybout and Tim Calkins. Copyright (c) 2019 by John Wiley & Sons, Inc. All rights reserved. This book is available wherever books and ebooks are sold.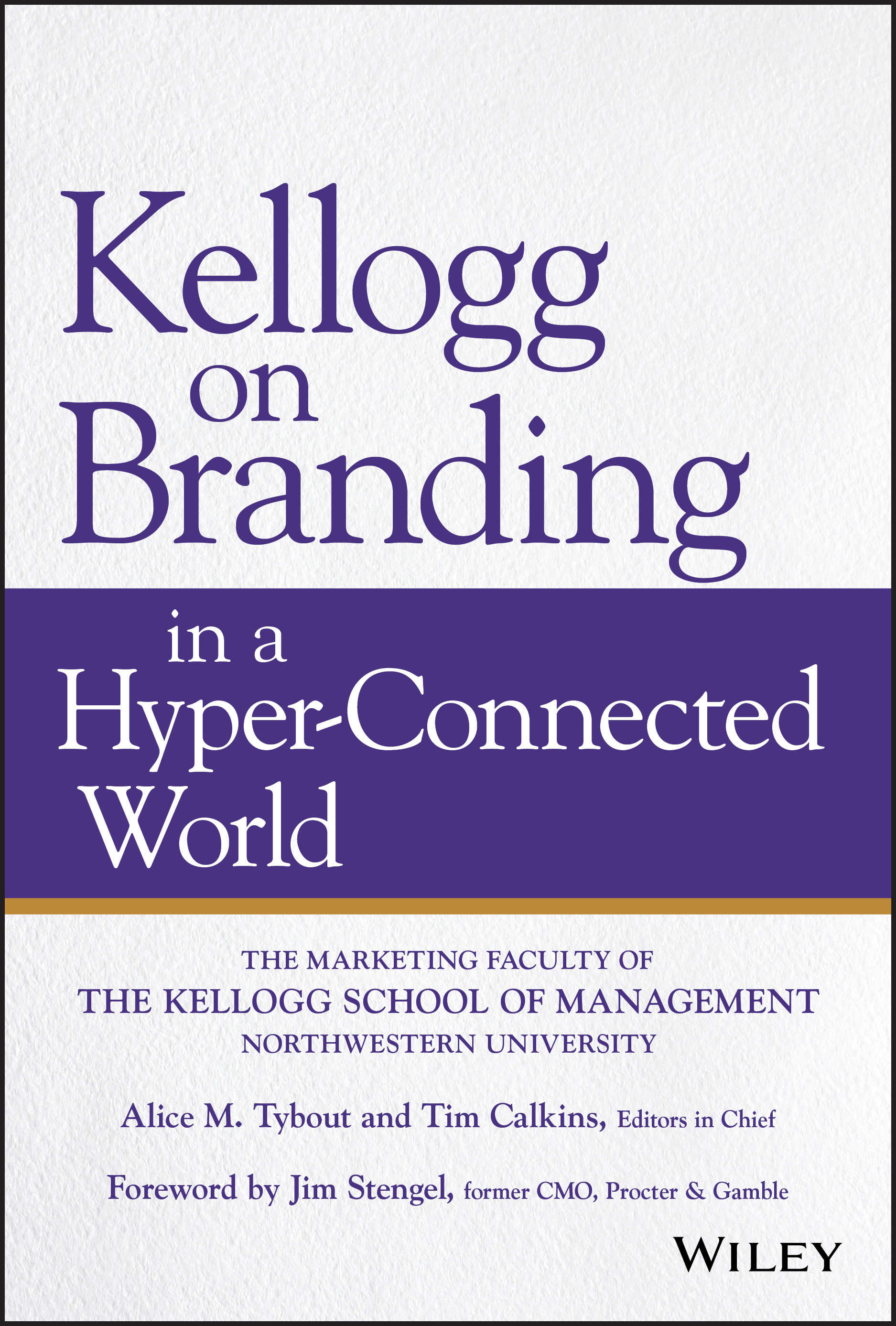 Read more
Repositioning is also warranted when a brand's position is too broad to be supported by the "reason to believe," or proof of the brand's benefits. For example, Aleve was positioned as a convenient analgesic that effectively relieved pain and only needed to be taken every 12 hours. However, this broad frame of reference did not fit with the brand's reason to believe. In fact, for consumers, 12-hour dosing implied slow-acting rather than convenient. To align the reason to believe with the frame of reference, Aleve was repositioned as the brand that relieves arthritis pain. Narrowing the position in this way made the convenience of infrequent dosing a compelling reason to believe for those suffering chronic pain. Although this frame narrowed the number of people being targeted, Aleve was relevant to the 40 million people in the United States who suffer with arthritis. Moreover, it set Aleve apart from Advil and Tylenol, which require more frequent dosing to sustain pain relief.
Another situation in which repositioning can be achieved readily occurs when the initial position failed to gain traction. For example, Apple introduced its first-generation watch as a fashion item whose band could be changed to accommodate different wearing occasions (see accompanying figure). This position was changed a year later when the watch was reframed as a functional device for those interested in health and fitness. This repositioning was successful because the Apple Watch never gained traction as a fashion accessory but was relevant for monitoring health and fitness.
Changing or sharpening a position may also be appropriate and feasible when the original positioning has been diluted due to licensing or other growth-motivated activities, or the brand has been "hijacked" by consumers who are not the desired target. Such was the case for Burberry in the early 2000s. Loose control over licensing deals resulted in the brand name appearing on a wide range of products (including chocolate) at price points that varied dramatically. Further, football (soccer) hooligans ("chav") had embraced the brand and sported caps and umbrellas with the distinctive plaid pattern (often counterfeit) at games where brawls in the stands were common.

The repositioning of the Burberry brand, which was led by Christopher Baily and Angela Ahrendts, involved regaining control of licensing and distribution, dialing back the use of the Burberry plaid in the apparel, stepping up innovation in design, using supermodel Kate Moss and other celebrities in advertising, and creating a strong online presence. These activities drove sales growth for a decade and reestablished Burberry as a luxury brand that blends fashion and function in a uniquely British way. In late 2017, the new CEO, Marco Gobbetti, who was recruited from Céline, announced his plan to reposition Burberry as a super luxe brand, similar to Dior, Hermès, and Gucci. The jury is out as to whether this repositioning will succeed, but the brand's heritage in functional outdoor attire may limit how far upscale it can move. At a minimum, Old Navy's experience serves as a cautionary tale about the difficulty in moving a brand up to a higher fashion or luxury tier.
Old Navy was a brand for value-oriented families interested in purchasing casual clothing. Old Navy's reason to believe was the unusually wide selection of T-shirts, jeans, khakis, and other casual attire. When a new chief marketing officer was hired, a line of trendy but inexpensive clothing was introduced with the goal of appealing to young, fashion-conscious women. However, the space allocated to the trendy items reduced the breadth of selection that was central to Old Navy's position and frustrated its core consumers. Old Navy sales declined dramatically—over 20 percent in several months. Similar, equally disastrous results occurred when new CEOs at JCPenney and Lands' End attempted to reposition those brands as more fashion-forward. Existing customers were not impressed, and not enough new customers were attracted to offset the defecting old customers.

In sum, once a brand has traction in its current position, repositioning is a strategy of last resort, as it is likely to alienate the brand's core users. It may also conflict with the prior brand position and thus confuse consumers. And even if these issues do not arise, repositioning typically takes considerable time and financial resources. Nevertheless, modest changes in a position are sometimes warranted to better align a brand's frame of reference with its point of difference and reason to believe, as was described for Aleve. Moreover, when a brand is the first entrant in a category where the frame of reference is typically another category, repositioning is generally required, as we noted for Lite beer and Blue Apron. Finally, when a brand has not gained traction in a position, adopting a new frame of reference may be warranted, as was the case for Apple Watch.
Add Insight to your inbox.